The top flight of women's football in England returns this week, with seven WSL 1 games to entertain us from Wednesday to Monday before an immediate international break.
With all teams looking to make a statement early on, it's crucial for those aiming for the title not to lose ground on their rivals in these opening few games, and everyone will be raring to go as the action kicks off in the coming days.
Pre-season title favourites in for a tough start
All the talk has been about Chelsea and Manchester City in the build up to the new season, and they were be tested from the off with some tough opening fixtures.
City play hosts to last season's FA Women's Cup runners-up, Notts County, on Wednesday, whilst Chelsea play Doncaster Belles for the second time in five days after beating them in the cup on Sunday.
It's their second fixtures that really pose a challenge though in what promises to be an incredible Easter Monday. The Blues face Liverpool in the first of two games that day, a team who have recruited brilliantly over the off-season, whereas the Citizens will welcome Arsenal to the Academy Stadium - the club expected to push last season's top two the furthest.
The Gunners will hope to head into that game off the back of three points though, with them to welcome newly-promoted Reading to North London in their opening game.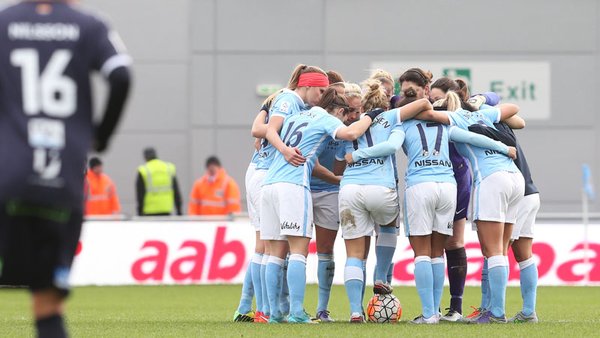 Dark horses?
This year's title race will be by no means a two-horse one, however, with Arsenal just one of many clubs that will be pushing for at least a top two finish.
Liverpool will also be hoping for a similar run in the league, and their credentials will be tested in that second game against Chelsea after they hope to overcome last season's strugglers, Birmingham City.
Notts will also be looking to push on after promising so much in the first half of 2015, only to falter in the latter half. Their potential was shown in a run to the FA Women's Cup final, but their eventual of fifth place - with 15 points from 14 games - failed to live up to this.
They've shaken things up, just like Liverpool, over the winter, and have the tools to be successful in 2016 - it's just about using them properly. They come up against Man City in their first game, which will test their quality for real, whilst their second fixture won't come until next month.
Sunderland too set a strong foundation for this year with their fourth-placed finish in 2015, and were top of the league for some time. They have the quality to push the top teams again and will look to get off to a good start against Reading.
Relegation race
Unlike last year, there are no outstanding candidates for relegation in 2016, which will make things all that more entertaining. Everyone seems to be a relatively strong team this time round, which automatically makes the two newly-promoted sides - Reading and Doncaster - candidates to go down.
Of course, the Belles have strengthened so well over winter that they are hardly being mentioned in the same breath of survival, but if all their new signings don't gel well enough, things could turn sour - and it's the same for Liverpool, in a sense.
Doncaster's opening game is hardly a kind one either, with them to face the reigning champions - who beat them 4-1 at the weekend. They will hope to apply lessons learned from last time out to beat the Blues in round two though, especially in front of a home crowd.
Reading also open up their campaign with a tough fixture. They face one of this season's expected title-challengers, Arsenal, on the road, before following that up with a trip to last season's surprise package, Sunderland.
With both games away from home, they will automatically be tough, but the Royals will be keen to make their mark in the division and won't want to slip behind in the standings.
Finally, Birmingham are looking likely to slump down the standings after some key departures over the summer - namely in the form of Karen Carney's move to Chelsea.
However, their opening opponent, Liverpool, have also undergone a shake-up over the winter and so will be a good outfit for them to test themselves against as they look to distance themselves from that strugglers expectation.
It's going to be a key week for everyone to get off the mark in the right way, with the upcoming international break making things even more important as teams bid to go into that interval on a high.