The former England Women's manager Hope Powell today has joined the PFA's Coaching Department, becoming the PFA's first ever female coaching educator and joining a team of 13 regional staff.
Hope Powell steps into the role on the back of a wealth of experience that at one time, had her linked in the media with a managerial role at a male Football League Club.
Powell to help players building towards a coaching career
The aim of the PFA Coaching Department is to help players build a new career in coaching once their playing career comes to an end – teaching the FA Level 2 and UEFA B qualifications at clubs and regional venues. Powell's responsibilities will be in the South East of England.
Speaking about Powell's appointment, the PFA Head of Coaching Jim Hicks said, "Her experience within the game is second to none and this will surely be of massive benefit to professional clubs in the London area. Her responsibilities will be to work with both male and female players who are PFA members within the professional game, making them better qualified and better equipped to become managers and coaches in the future."
Ex England boss 'keen to develop the next generation'
Powell, herself, said she was "keen to help develop the next generation of coaches in this country." She went on to say, "Coach education is something I really enjoy, this is an area that I have been working on at FIFA and I am looking forward to carrying this on at home in England. I hope to learn and gain something from the role and I hope I can pass on my experience to others."
Powell has previously criticised the fact that qualified women are losing jobs to less-experienced men in Women's Football.
After a successful playing career where she picked up 66 international caps and scored 35 goals, she became the first ever full-time manager of the England Women's National Team in 1998. And in 2003, she became the first woman ever to complete the UEFA Pro License course, the top coaching qualification.
Her highest point in charge of the England Lionesses came in the 2009 UEFA Women's Championship Final which, unfortunately, they lost in the final 6-2 to Germany.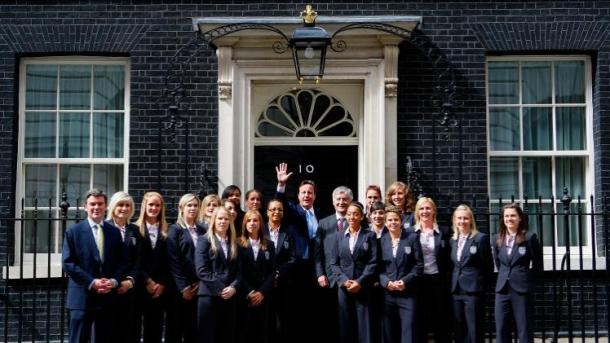 Powell also became the first person to take charge of a Great Britain's Women's Football team in a Summer Olympics, when they reached the 2012 Quarter-Finals where they lost to Canada. This is often credited as a break-through point in Women's Football in the United Kingdom, , she is likely to be the last person to accomplish the feat.
Her time in charge of England ended after the UEFA Women's Euro 2013 tournament where England suffered a disappointing tournament, being knocked out in the group stage after picking up just one point.
Powell's previous jobs have seen her working as a FIFA adviser and coaching in Gambia as part of a FIFA accredited tournament that was played in November 2015, featuring SWPL2 club Glasgow Girls.