Marco Weymans has progressed very well in his football career, especially after making a late move to Cardiff City in the summer transfer window from PSV Eindhoven. The 18-year-old Belgian is a versatile player - who can play as a defender or midfielder.
Rise to prominence
A boyhood Real Madrid supporter, his name rose up on a big occasion on being a possible contender for the Puskas award last year, scoring a world-class goal from his own half against Sweden in a European Championship Qualifier. It may have only been in youth level, but it was definitely a moment that the talented youngster will never forget.
"It's difficult to describe the feeling, I couldn't believe it [scoring his goal]. I felt so happy."
Back in 2014, the player's agent Giovanni de Montis said the midfielder is "the strongest under-18, along with Youri Tielemans (Anderlecht)."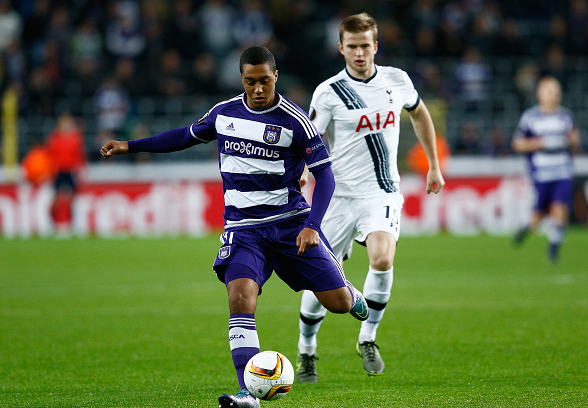 Amongst the questions I asked him, involved the footballers he personally looked up to as a youngster growing up. He unsurprisingly replied with former Barcelona legends Ronaldinho and Ronaldo.
Dream team, spare time and advice for teenagers
In his Ultimate dream team, including retired players, he named the following as his own world XI:
Íker Casillas; Dani Alves, Fabio Cannavaro, Sergio Ramos, Marcelo; Zinedine Zidane, Ronaldinho, Cristiano Ronaldo; Messi, Ronaldo, Pelé.
In his spare time when he's not training, he likes to "take naps", then he starts cooking and watches TV series - like most teenagers his age. As for advice he'd give to teenagers who dream of becoming a professional, he said "you have to believe in yourself", because you can "always improve" by working hard to achieve your goals.
"Talent only is not enough, you have to be prepared to give things up to achieve your goals."
Deadline day switch and his rapid progression
He completed his switch to Cardiff on deadline day, the 1st of September - and described the experience as a "very exciting" one because he signed just an hour before the deadline, whilst it "wasn't confirmed yet".
"I was so nervous but so happy and relieved at the same time that I had the opportunity to sign [for Cardiff]."
As for his progression internationally, he's progressed quickly with the Red Devils and I also asked him whether he felt he'd manage to emerge and break into the first-team in the not-too-distant futue. He was optimistic, saying that it's "always been a dream" for him to represent his country. He also said that as long as he works hard, and is patient, he'll break into the side.
A massive thank you to Marco for giving me the opportunity to interview him - on behalf of all at VAVEL, we wish him the best of success in his career.