Aston Villa manager Remi Garde has given his post-match thoughts following Sunday's crushing defeat at the hands of Liverpool, admitting that he left Villa Park feeling "very disappointed".
Playing in front of their own fans in the second game of a heavyweight day in the Premier League, there was great hope that the Villans could make a statement about their intentions for survival, against an inconsistent Liverpool side.
Drubbing leaves Garde red faced
They were in arguably their best form of the season, and knew that a win was needed after those around them picked up points on Saturday. However, things took a turn for the worst, with Villa never recovering from Daniel Sturridge's opening goal, putting in a woeful performance and losing 6-0 on their own turf.
Whilst there are few things that a manager can say following such a defeat, Garde did admit to being "very, very disappointed" in the aftermath of the game.
Quipping that he feels "like humiliation" after receiving such a home drubbing, the Frenchman said that it was "very paniful". Searching for reasons as to why his side were so brutally dismantled, Garde told the club website that the Villans had been "very poor" defensively.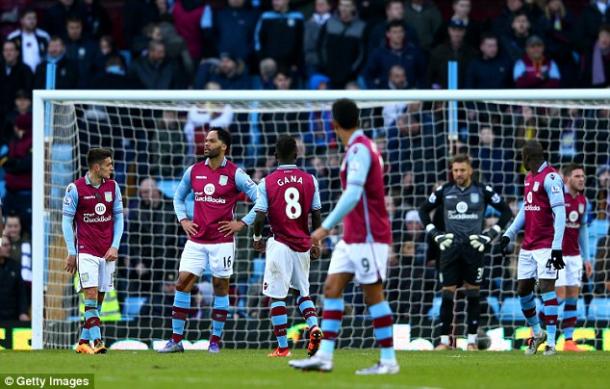 Is it much worse than a 1-0 defeat?
However, he did try to put something of a positive spin on things, explaining that it was nothing more than "three points thrown away". Trying to view it in the sense that "if we'd lost 1-0, the consequence would still be the same", Garde said that all his team can do now is "concentrate on the next game".
One group who might not be viewing things so positively is the Villa fans, who have witnessed many abject performances this season, but nothing quite as bad as this. Garde seemingly understood their frustrations, saying that he was "very sad and frustrated like all the fans at Villa Park", stating that he "feels sorry" for those who paid good money to come and watch.