With Remi Garde seemingly destined to leave Aston Villa by the summer at the latest, newspaper inches have been rife with speculation as to who could replace the Frenchman.
Taking over from Tim Sherwood, following a nightmare start to the season for the Villans, things have improved little under Garde, with the B6 club bottom of the league. Some bookmakers have already paid out on their relegation, which seems nothing but a formality at this point of the season.
There had been rumours that Garde would be out of the door following last Saturday's defeat against Swansea City, with Kevin MacDonald set to take charge until the end of the season, as he did for a short period before Sherwood was given his P45.
Whilst Garde remains at the helm, the chances of him lining up on the touchline in the Championship next season seem slim, so the question as to who will replace him must be answered.
Would David Moyes drop down to the Championship?
One man that's hugely favoured to be in with a shout of taking the job, is well known Scotsman David Moyes. It's fair to say that Moyes' career has taken a huge downturn since leaving Everton, and Villa could provide the chance for him to regain his reputation.
Taking over at Manchester United after leaving Goodison Park looked like the perfect job, as he looked to continue from Sir Alex Ferguson's legacy. Unfortunately, things didn't work out for Moyes, as he failed to see out the season with an ageing squad before facing the sack.
Next up was a move to Spain, where he coached Real Sociedad, never really getting to grips with the league or fanbase, his biggest achievement there a 1-0 win over Barcelona. He was ushered out of the door earlier this season, and has been plotting his next move since.
Whether or not Moyes would want to drop down into the Championship, when a number of Premier League teams would be interested in his services, remains to be seen. Villa have the pulling power of being a huge club, but after two risky jobs, he might not want to be tasked with getting them out of England's second divison.
Still, his ability to work to a slim budget is one Villa desperately need as their revenue plummets, whilst his knowledge of English football is matched by few.
Could Gary Monk's second job be at Villa Park?
Should Moyes, first be offered, and then turn down the job, Villa may look to Gary Monk. Having taken the job at his beloved Swansea City, and done well during the initial period, he was somewhat harshly sacked earlier this season.
A huge complaint from Villa fans this season is that the football hasn't been pretty to watch, something that Monk would be sure to change, having been taught by the likes of Roberto Martinez and Brendan Rodgers before stepping into management.
He's still fairly raw though, having only managed at his lifelong club, so it would be interesting to see if he'd be willing to step out of his comfort zone, and down a division. Not long ago he was being sounded out for the England job. Now potentially dragging Aston Villa back into the Premier League. How things change so quickly in football, eh?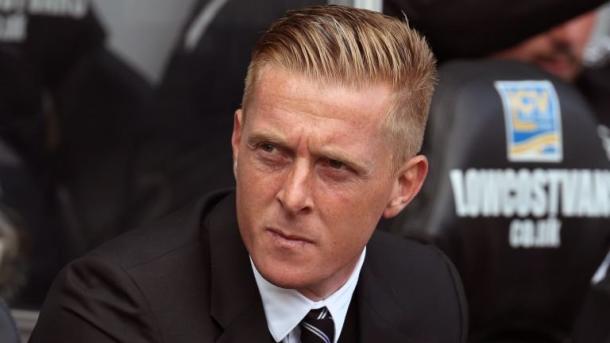 Surely not Tony Pulis, surely not...
Surely not? Well, you never know. It's no secret that West Bromwich Albion fans are growing tired of the long ball tactics implemented by Tony Pulis, who has become something of an expert in keeping teams in the Premier League.
Whilst he'd have to get Villa back into the top divison to do so, he has done so before, taking Stoke City up, and could certainly do again with better resources than during his time in the Potteries.
One big issue would of course be making the trip from the Hawthorns to Villa Park, but were he to be let go by West Brom simply on the basis that he doesn't coach aesthetically pleasing football, he might just be motivated to get his own back.
The continental road is to be one less taken
One avenue that looks increasingly unlikely to be taken by Villa's new look board, is employing a foreign manager, with little experience of the English divison.
Whilst there are certainly some credible options out there from abroad, ones that many sections of the Villa support might want to see on the touchline, it looks likely that a British manager with Premier League or Championship experience will be chosen.
Recent failed experiments with Garde and Gerard Houllier, although the latter can be muchly put down to poor health, may have scarred Villa for some time, as they search for some familiar hands to get them back to where they want to be.
For now, it looks to be a battle of the Brits. The question may well be when, rather than if.