Aston Villa have announced that there won't be any further action taken against club captain Gabriel Agbonlahor, following an internal investigation into his behaviour whilst holidaying during the international break.
Whilst some of his colleagues remained at the club's training ground, and others joined up with their nations over the Easter international break, Agbonlahor was afforded a few days off.
Agbonlahor not to be punished any further
He caused a storm with the club and their fans, when pictured partying and apparently smoking a shisha pipe with friends in Dubai. The story went down especially badly given Villa's current predicament - the club sit bottom of the Premier League table with little chance of avoiding relegation.
The striker, who hasn't performed at all well during the difficult campaign, sat out the weekend defeat to Chelsea whilst an internal investigation took place.
However, despite clamour for him to be punished, Villa have announced that they'll be taking no further action against the 29-year-old.
Striker is still likely to leave come the Summer window
Some good news for those who want him out of the club, is that reports are suggesting he could well be sold this summer. Agbonlahor was asked to find a new club by, now sacked, manager Remi Garde in January, but nothing came of it.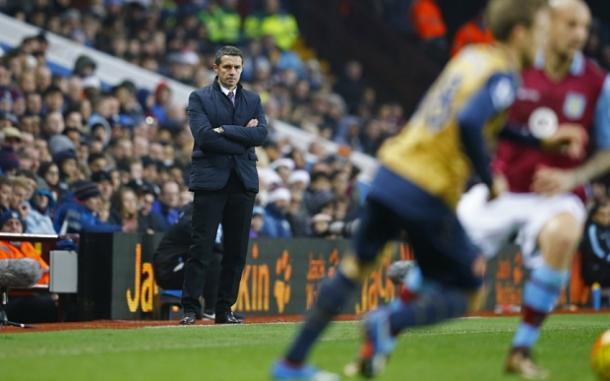 With his £54,000 wages amongst the highest at the club, they'll provide an issue in the Championship, even though relegation would see the likes of him and Micah Richards be forced to take a pay cut.
Agbhonlahor could be one of a long list of names to leave Villa Park this summer, as they prepare for life in the second division. Charles N'Zogbia is another, with the Frenchman having barely featured this year despite earning a fairly sizeable pay-packet. Brad Guzan has been another touted to leave, with a number of high profile error's damaging the 'keeper's reputation this season.