Aston Villa have announced that they won't be holding their annual end of season Player of the Year awards this time around, following a dreadful season that's set to end in Premier League relegation.
The club sit bottom of the Premier League with five games to play, and could be relegated before Saturday's game against Manchester United - should Norwich City pick up a point against Sunderland earlier that day.
They've sacked two manager's already, in Tim Sherwood and Remi Garde, and limited progression in either the FA Cup or League Cup has added to the league disappointment's in making it a season to forget.
Awards off following turbulent season
With this in mind, the club have cancelled their seasonly awards, an event that would have likely been subject to much ridicule from rival fans.
An official club annoucement read: "The club will not be holding its annual Player of the Year Awards at the conclusion of this season."
It continued, "In the current circumstances, we are sure our supporters will understand."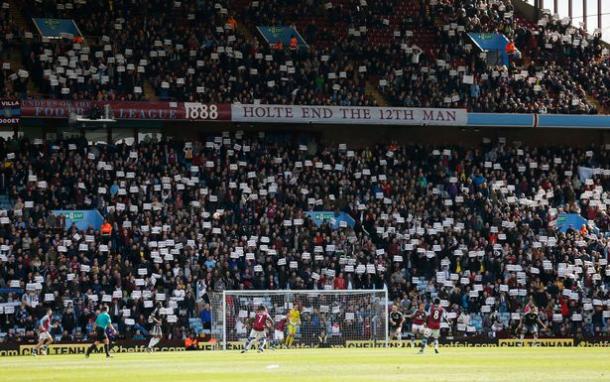 The worst week of Villa's season?
With relegation expected to be confirmed on Saturday, it's been an extremely tough week for Villa in terms of PR. Planning for life in the second division, they announced widespread redundancies throughout the club earlier this week.
That will come as tough news to many, not helped by the fact that players such as Joleon Lescott and Gabriel Agbonlahor, both involved in controversy off the pitch this season, continue to be paid handsomely by owner Randy Lerner.
In addition, the U21 side were involved in a mass brawl during their 3-2 victory over West Ham United on Monday evening.
Villa visit Manchester United at 15:00 BST on Saturday afternoon, with it yet unknown whether or not they'll be mathematically relegated by then.