In an exclusive interview with Vavel writer Chris Lincoln, several Hull City fans expressed their dissatisfaction after a rollercoaster pre-season that has dampened their preparations for a return to the Premier League.
"Our chances of survival are very slim"
With less than two weeks until the Tigers mount their survival challenge with an opening day fixture against champions Leicester City, the Yorkshire club are still without a senior signing to add to the play-off winning team. With an injury crisis and a handful of players linked with moves away, Hull fans are concerned at the lack of players coming in at the KCOM stadium.
James Daly explained that he was "disappointed, it would have been a breath of fresh air" if the club had added some new signings. Andrew Leonard is concerned that "it makes our chances of survival very slim", a view shared by Charlie-Anna Simon who stated "we need some good players if we want to stay in the Premiership". Andrew is fearful that after such a turbulent summer "it will now be difficult to attract any top class player to the club", with Gary Downing suggesting they "probably need eight or nine" new signings due to the injury crisis. However, Nicky Carter is hopeful "a few could come in once a new manager comes in".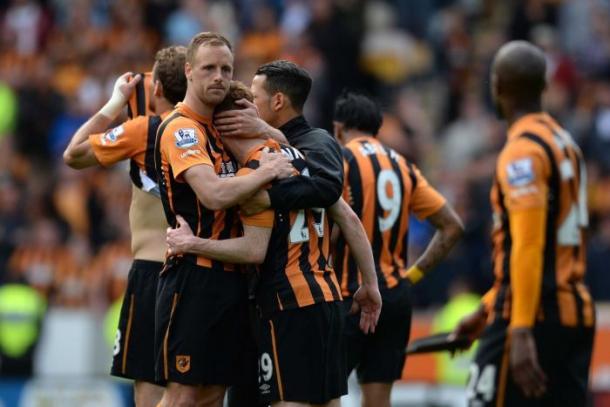 "Premier Legaue experience" is crucial
After Steve Bruce left the club almost two weeks ago following a reported spat with the club's owners, Hull have been linked with numerous managers for the vacant position. Current Wales Head Coach Chris Coleman is a popular choice "because of his passion" according to James and Nicky believes "what he did with Wales with the same quality players as Hull makes it possible we could surprise a few teams".
Andy Pattison suggests Coleman "gets the very best out of players and makes them play as a team". Although the Welsh FA today rejected an official approach for the former defender.
However, Andrew has tipped former Everton manager Roberto Martinez "as his side's play attractive football and he has Premier League experience", a view shared by Gary who suggests "the experience could try and consolidate Hull as a Premier League team". James Hudson added that "he proved what he can do with so called little clubs like Wigan".
The new manager is likely to be named in the near future and many believe they will be thrown straight into a survival battle. Nicky is "not optimisitic", Charlie feels Hull would be "lucky to stay up", Gary suggests "relegation will be more than likely", whilst Andrew "doesn't believe we have any chance of survival". Andy and James both go so far as to suggest "we will be very lucky if we beat Derby County's lowest points tally in the league". Although James does feel they can "survive relegation".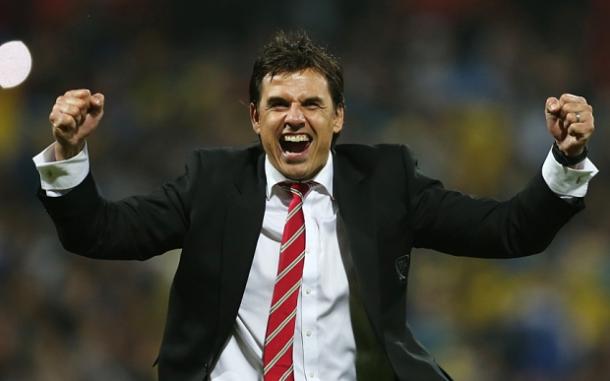 "They don't have a clue!"
When challenged over what changes need to be made at the club, the message was clear from everyone. Hull want the Allam family to sell up with James stating "they don't have a clue" and Nicky branding them "a joke and the club is going backwards". Andy feels "they need to tell the fans what is going on". The owners did not make any friends when they attempted to change the name of the club last season. Gary believes "a takeover can get the club united". James explains that he "backed the Allams up until Steve Bruce was forced to leave and believes now is the time for them to pass the club onto someone else".
Despite all the issues, the Tigers are grasping onto a couple of positives from what Nicky describes as "a complete disaster". James feels "it has been good to see young players getting a game", as the likes of Jarrod Bowen and Greg Luer stake their claim for a place in the first team, whilst Nicky has been impressed by "Diomande who has found a bit of form".
It looks to be a long season ahead for Hull City fans. Andy concludes "something needs to happen and quick".