Middlesbrough have reportedly pulled out of the chase to sign Gaston Ramirez due to contractual issues.
Increasing frustration
Ramirez's career had stalled since his initial move to Southampton as he failed to adapt to the English top-flight, which was shown in his failed loan move to Hull City in the 2014/15 season.
However, since his move to Riverside back in January, he has managed to rejuvenate his career, managing seven goals in his 18 matches for the club.
The Uruguayan has indicated that he would be happy to stay on Teesside and manager Aitor Karanaka is believed to be a fan of the player, but he club have reportedly grown increasingly frustrated with the representatives of the player.
It is believed that Ramirez had signed a pre-contract agreement with Uruguayan club Penarol back in January and, after been released by Southampton last week, it is believed that Ramirez could cost up to £5 million before wages even come into the equation.
It is also believed the higher-ups at the club are unhappy that the 25-year-old's representatives have courted other Premier League clubs while trying to do a deal so they have decided to focus on other targets.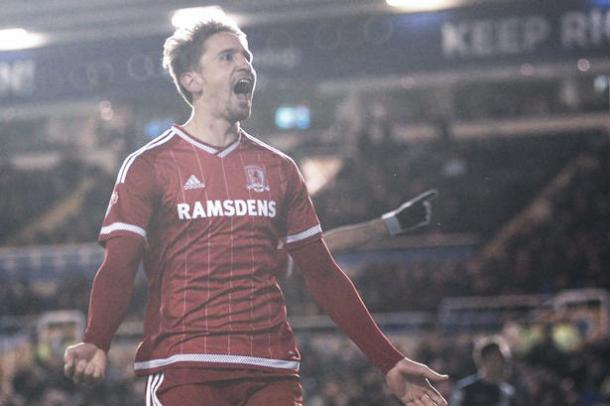 Enjoying football once again
His excellent form in Middlesbrough's journey to the top-flight of English football earned him recognition on a international level, as he received a call-up for the Uruguay squad at this summer's Copa America. As a result, Ramirez has said that his love of football has returned after his time on Teesside.
The player told Futbol that he is "enjoying football again" and is "very happy" with his season at Boro, adding that he "enjoyed playing again."
He continued, saying that he is "very anxious" for the upcoming tournament as there are some "very good young players" in the squad and you have to be "playing the best all the time."