Middlesbrough manager Aitor Karanka says that the Teesside club reminds him of his former side Athletic Bilbao, describing Boro as 'more than a club'.
The 42-year-old was interviewed by Spanish sports paper Marca, and spoke about chairman Steve Gibson, his first impressions after arriving at the club and his ambitions ahead of his first taste of the Premier League.
Karanka took the helm two and a half seasons ago with Boro languishing just above the Championship relegation zone, but saw his side win promotion to the top flight on the final day of the regular 2015/16 season.
Calming influence of Gibson was crucial
When asked about the early days of his reign at Middlesbrough, Karanka admitted some difficulties as "it was a different country, a language and a different culture. Because I had no experience. Because I came alone, without my family," but said the influence of Gibson helped him to remain calm.
Karanka has never failed to shower the immensely popular Gibson with praise and he told the Spanish paper that after three defeats in his first five games Gibson had "told me to be calm, that the team was improving".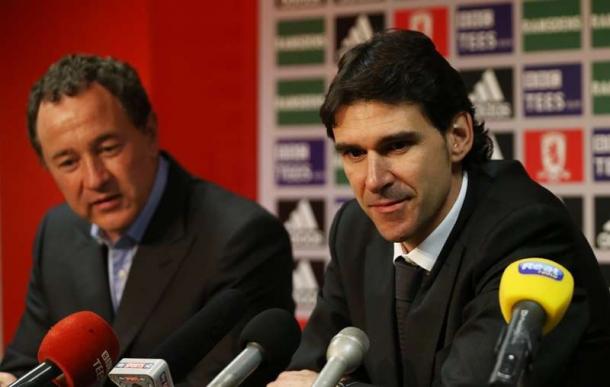 The former Real Madrid man was also keen to mention the support of the Boro fans, particularly away from home. Karanka said that "it has always reminded me of Athletic [Bilbao], because it is more than a club for people in the area".
Karanka downplays Charlton spat
Predictably, the manager was also asked about the alleged altercation with his players in the run-up to the dismal 2-0 defeat at Charlton Athletic when some reported that he was on the brink of walking out, but Karanka played down the significance of the event.
"Nothing happened of what was said," Karanka stated. "I do not think a coach who has a bad relationship with his players can win six consecutive games and draw the last six to win promotion to the Premier League".
As well as these difficulties, though, Karanka was also quizzed about some of his greatest triumphs during his time at the club, including cup victories away to Manchester City and Manchester United.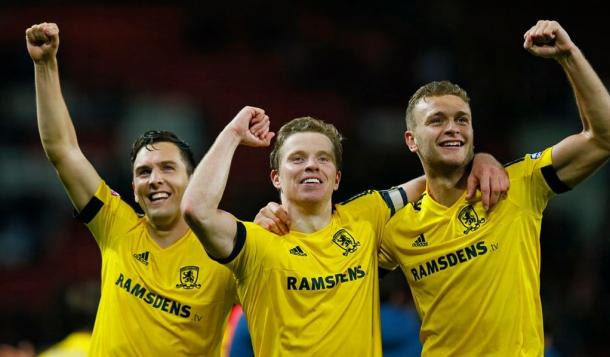 Karanka pointed out that Boro had also come close to eliminating Liverpool from the League Cup on penalties early in the 2014/15 season, and said that "nothing we have done has happened by chance".
"We haven't just eliminated strong opponents," he continued. "We have also demonstrated superiority in the league".
Primary aim is to avoid relegation
Karanka famously spent a number of years working under Jose Mourinho as assistant manager at Real Madrid, and he praised his former boss for teaching him the value of honesty and a 'no player above the club' mentality.
As the interview drew to a close, Karanka was asked what he would consider a successful first season in the top flight.
"I would love to do an interview having finished 17th and kept us up," he admitted. "I have very high expectations but with no experience of the highest level our primary goal is to stay here and learn".
He pointed to the growing list of high-profile managers such as Pep Guardiola, Jürgen Klopp and Antonio Conte in the English top flight, saying that it would be "an absolute privilege" to join them in the coming season.
Karanka has been busy in the transfer market
Middlesbrough are already taking steps to ensure Premier League survival, with two signings having been confirmed.
Denmark winger Viktor Fischer was signed soon after promotion was confirmed and followed by Colombian defender Bernardo Espinosa, while an effort is also being made to bring Gastón Ramírez back to the club on a permanent basis.