Middlesbrough moved close to sealing their third transfer of the summer on Monday with the news that Dutch midfielder Marten de Roon was travelling to Teesside to discuss a move.
The 25-year-old defensive midfielder is reported to be on the verge of signing for a fee of €14million, but after playing in Italy's Serie A for Atalanta for just a single season, he is something of an unknown force.
We got the low-down on the man nicknamed 'The Wavebreaker' from VAVEL UK's resident Calcio expert Cammy Anderson, and it sounds like he could well be the defensive rock that Boro's midfield needs.
'Solid reading of the game and a fine tackler'
VAVEL: Generally speaking, what sort of player is Marten de Roon?
Cammy Anderson: "De Roon had a solid reading of the game and often preps many moves ahead to enable a fine tackle. Should he fail on his first attempt, he'll try and try again.
"His strength is one of the biggest, if not the biggest strength in his game. Give him a man to mark and he'll be on him like a rash all game.
"He's a tough tackler when he needs to be, but not a dirty one. He'll go through a man if he has to, but won't jump in rashly."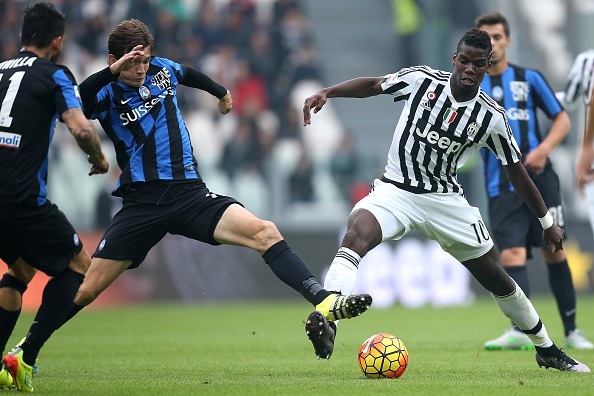 V: Napoli and Roma are both thought to be interested in his services but he seems to want his crack at the Premier League. Is he ready?
CA: "He arrived a virtual unknown and I think playing for a lesser Italian team, with no disrespect to Atalanta, allowed him to play his game and be himself without too much pressure.
"He's only been in Italy a season but it speaks volumes having two of the biggest clubs - who are certainly not short of midfield talent - chasing him.
"It's hard to judge if he's ready for the Prem or not, it could be the case that not playing for Chelsea, United or City etc that he will again be able to just be himself and play his game in the same way."
V: Are there any weaknesses Boro fans should be worried about?
CA: "He was one of few positives in Atalanta's season and barring his disciplinary record - 9 yellows and a red - he did little else wrong. There are no standout weaknesses to his game."
V: We've heard he is nicknamed 'the Wavebreaker'. Is this apt?
CA: "He's also nicknamed "the bulldog of Bergamo", and both are absolutely apt. He's not afraid to stick a foot in and put himself on the line for the team and stops many potentially dangerous attacks in their infancy."
De Roon threatens Alves transfer record
De Roon is another player that Aitor Karanka's backroom staff have been tracking for some time, and Boro's promotion from the Championship has given them the opportunity to make their move.
The hefty fee could be a risk given the untested nature of the player - he only left the Eredivisie for the first time last summer - but club chiefs will be confident in their judgement after establishing an impressive scouting network in recent years.
The transfer fee could end up being a record for Middlesbrough, challenging the £12.7million paid for flopped forward Afonso Alves in 2008. Alves joined from Dutch side SC Heerenveen, where de Roon also spent three seasons.