Middlesbrough look to be embarking on a significant squad overhaul as they return to the Premier League for the first time since 2009, with a number of former first-team players' places under threat.
Stewart Downing will have to fend off the challenge of Viktor Fischer on the left, Marten de Roon looks set to replace Grant Leadbitter in his holding midfield role and Bernardo Espinosa will hope to challenge for a spot in the heart of defence.
One player who still has some question marks surrounding him despite a stellar 2015/16 season is Albert Adomah.
With almost 150 Boro appearances to his name and a significant haul of five goals and six assists in the promotion season, Adomah will be as eager as anyone to taste the Premier League for the first time.
Having worked his way up from non-league via Harrow Borough, Barnet, Bristol City and Boro, the 28-year-old will hope to emulate the success of fellow former non-leaguer Jamie Vardy, who began his stunning 2015/16 season also at the age of 28.
Hard-working, but skilful enough for the top flight?
But there are some doubts about his ability. For all the improvement shown under Aitor Karanka - into one of the best wide players in the Football League - it is a concern that he may have hit his peak already.
In a league where defenders are drilled to come up against players like Riyad Mahrez, Roberto Firmino and Eden Hazard, Adomah is not all that skilful. It sometimes seems a wonder he beats his man so often, his legs gangling rather than gliding over the ball - and yet, more often than not last term, the defender came off second best.
One attribute which will see him in good stead is his unpredicability on the ball. Premier League defenders will not be overly familiar with his style of play and as he showed last season with pinpoint deliveries with either foot for goals against Brighton and Hove Albion and Hull City, he is capable of putting in quality balls from either flank, with both feet.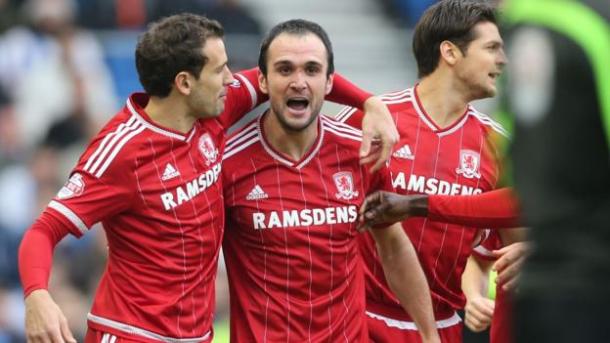 Middlesbrough fans know he can find the net. His debut season at the club yielded 12 goals and though his tally has dipped since then as he became a more rounded player, there is quality to be seen in his finishing. Whether he can recreate this in the top flight remains to be seen.
The reason for his lessened goalscoring threat is that he has been moulded into a more responsible team player. Rather than charging straight toward goal he is likely to hold the ball up and wait for the overlapping run of Emilio Nsue, and he returns the favour to assist his right-wing partner in crime with defensive duties.
Boro fans may scream for their team to attack, but this 'all for one and one for all' spirit will be crucial in a potential relegation fight. The Teessiders cannot afford for their attacking players to shirk their defensive responsibilites, and Adomah does not.
AFCON could pose issues for Boro
One major black mark against his name which has gone unnoticed by many is his potential participation in the African Cup of Nations, in January 2017. As second seeds in the tournament, Ghana will be expected to go far.
Adomah is far from a regular for his nation. Since his debut against Brazil in 2011 he has made 18 appearances, including two at the 2014 World Cup, but he is yet to feature in any of his country's AFCON qualifying games. Ghana have qualified for the tournament with a game to spare without him.
Yet, a strong start to life in the Premier League would surely thrust him back into Avram Grant's plans. The tournament is hosted in Gabon, where January is the hottest month of the year - temperatures are likely to be around the mid to high twenties throughout the tournament, which would take a toll on Adomah's fitness should he feature.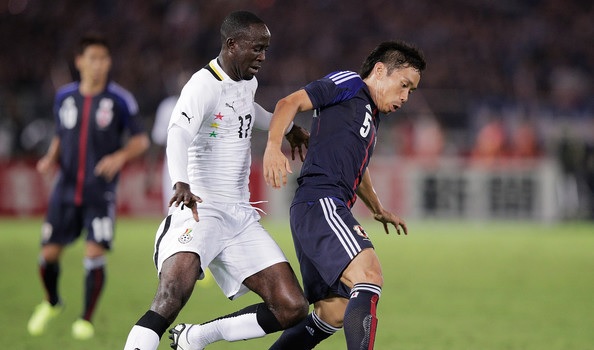 One source of relief for Boro fans in this respect is that Emilio Nsue's Equatorial Guinea failed to qualify for the tournament, so as things stand, he and Cristhian Stuani would both be available to replace Adomah on the right. Stewart Downing has also played there in the past.
Nsue and Stuani also have a point to prove
Yet, Nsue may not be available at all. Efforts to strengthen the right-back position with players such as Aïssa Mandi and Thomas Meunier have so far proved unsuccessful, and the former Mallorca man is another who will expect to be given a chance to start in the top flight regardless of any incoming players.
Stuani looked every inch a Premier League player for the first half of the previous campaign, but until his final-day heroics against Brighton he was a fish out of water for much of the rest of the season.
The Uruguay international has spent much of his career in the Spanish top flight, but countless players over the past five years have shown that the Premier League poses more of a challenge to the average forward than does La Liga.
The overwhelming feeling is that, despite having three players to choose from in the right-wing position, there are doubts about all three.
If Karanka were judging his team fairly, he would start the new season with the same team that took Boro up. But there is no time for fairness, and the Spaniard has shown in the past that he is not in the business of keeping people happy. Sacrifices will have to be made.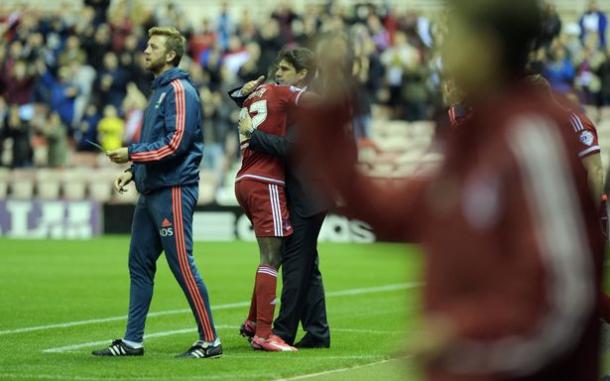 Norwich City showed last season that a failure to sufficiently strengthen a promoted Championship squad leaves you with a problem - a Championship squad playing in the Premier League.
In a world where Watford can turn down £38 million for Odion Ighalo, West Ham can target players like Alexandre Lacazette and Crystal Palace can hope to splash the cash on Christian Benteke, going into the season with a Championship squad will give Middlesbrough a good chance of getting relegated.
Middlesbrough have the money to take a risk
Of course, it is not as simple as simply buying a quality Premier League winger. Boro will hope to have found a bargain in Viktor Fischer, but generally speaking it takes big money to buy quality in attacking positions.
Adomah should be given a chance to prove his worth, but there is no time for sentimentality. Should Karanka find a good-value replacement and Adomah perform well anyway, that would hardly be a problem - the Spaniard craves competition in every position.
They have the financial power now to be able to take a risk. It would be infinitely more preferable for Boro to have two good Premier League wingers fighting for a spot than one good Championship winger whose place is assured.
If Adomah fails to make the step up in quality required, it will be disappointing. He has been an important part of Boro's squad for some time now, and is a popular figure at the club. There are few players Boro fans will be hoping can light up the footballing world more than the dancing Ghanaian.