Sunderland have announced that they will be reducing the cost of their season tickets next season.
The club will charge adults just £350 for a season ticket in 2016-17, which works out at only £18 a game - very cheap compared to other Premier League teams.
If they drop down to the Championship, with them currently entangled in a huge relegation battle, tickets will be more than reasonably priced and in fact just £15 a game, given that more games are played in the second tier.
Fans are the most important
Speaking about the reduction of prices, Sunderland's chief executive Margaret Byrne said, via ESPN, that, whilst "the cost of watching football" is something "very topical" at the moment, keeping it "at a realistic level" is something that has "always been top of [the club's] agenda."
"The fans are what make this football club great," she continued, and so it is important to treat them with respect and not like customers.
Byrne hopes that the reduced prices increase the chances of supporters being able to attend matches, saying that the aim is for "as many fans as possible" to be able to have "the opportunity to come to games and support the team."
Controversial topic
As Byrne herself said, ticket prices are in very much a huge current issue in football. The scandalous prices that Liverpool's owners, Fenway Sports Group, announced recently sparked uproar amongst the fans, albeit frustration that they channeled brilliantly through protest in order to persuade those above to admit their mistakes and freeze the prices.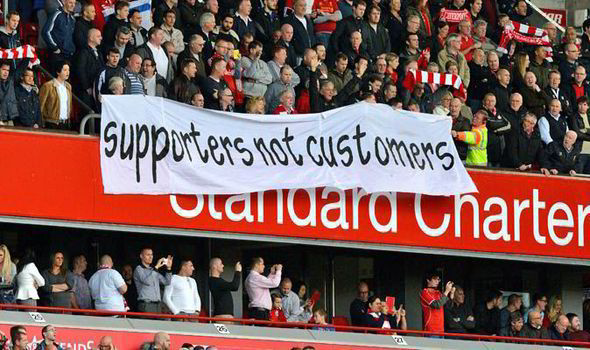 The protest at Anfield in, incidentally, a 2-2 draw with Sunderland, has had affects outside of Merseyside too though. As well as the Black Cats cutting prices, since then, local rivals Newcastle United have also announced ticket freezes.
With the Premier League to reap huge financial rewards from a big money television deal ahead of the 2016-17 season, it offers a chance for clubs to thank the fans for their support by cutting prices of tickets, not raising them.