On-loan Sunderland striker Dame N'Doye is confident the Black Cats can avoid the drop as he is desperate to avoid the agony of another relegation.
The striker suffered relegation with Hull City last season with his ratio of a goal every three games unable to help them survive.
N'Doye transferred to Turkish Super Lig side Trabzonspor in the summer transfer window but returned to the Premier League during January. The loanee has made it his mission to keep Sunderland up.
Survival chances
When asked if believes his team can stay up a confident N'Doye answered, "Yes, I believe that because of the atmosphere in the dressing room."
He added, "The lads are very concentrated and they have a strong mind that they will stay up - and that is very important."
He feels that "every year [the team] work[s] hard to stay in the Premier League", explaining: "Nobody expects to go down but three teams have to go.
"I don't want to be relegated two seasons in a row," he said.
Life back in England
Despite being threatened with relegation N'Doye is happy with life back in England after admitting he just did not adapt to Turkish football.
He added, "It is a good league in Turkey and it is difficult to play there. I did not adapt there and that was the reason for leaving."
Sam Allardyce recruited four outfield players in January, all of whom have had a positive impact, however, N'Doye is the only one with Premier League experience. As a result of this, N'Doye believes he has settled quickly in quickly.
Speaking of his return to England he told the Chronicle, "You have to fit in. If you are just quiet and keep your head down that won't help."
He believes that "to be open to every one and try to fit in the team" are big factors, even when not in the squad. "It is about mentality," he emphasised.
N'Doye says that a player must "be strong" and "believe in [themselves] and [their] friends". He also feels bringing training form into the match situation is key.
N'Doye insists that he isn't looking to the future as of yet and is focusing on the present, "I have not thought about that [staying in England]."
He commented, "At the moment it is about the team and staying in the Premier League. As for myself, we will see afterwards."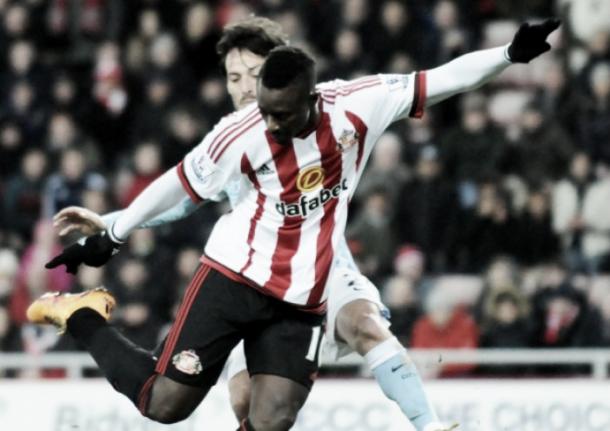 New wide role
Though his natural position is the central striking role, N'Doye has found himself playing out wide for Sunderland, something which the Senegal international has no problem with.
He said: "I follow the coach. If he needs me there (wide) it is no problem for me. It is not I don't mind where I play but it is where the team needs me."
Th Senegalese international added, "The way we are now, we need someone to play out wide and we have to deal with that."
Sunderland travel to West Ham on Saturday as Allardyce prepares to return to his old stomping ground.
The Wearsiders are fresh from a warm weather training trip to Dubai, something which N'Doye believes was very beneficial.
He said, "It (the Dubai trip) was very important. We enjoyed it and we did some work there, so when we came back you could see we were refreshed."