Bradford City are interested in Sunderland youngster Liam Agnew, whose contract at the Stadium of Light is up for renewal this summer.
Agnew has been on trial with the Bantams this week, scoring twice for their reserves as they beat Port Vale on Tuesday afternoon, and has impressed manager Phil Parkinson.
The 20-year-old has been one of the under-21s' star performers on Wearside this season, with his leadership as captain helping them sit top of the U21 Premier League, but he has been granted few first team chances - with his only senior appearance coming as a substitute in the FA Cup last season.
As a result, it's understandable that he may want to move on with a transfer that could help him embark on the next step of his career - as it is perhaps not on Wearside as he expected.
Parkinson impressed
Speaking to the Telegraph and Argus, Parkinson admitted that Agnew has certainly impressed him during his short spell with Bradford, especially since he had played for Sunderland's under-21s just two days before starring for City's reserves.
"I don't think he could have done much more in the game," the manager said, adding that the player is certainly someone the club are "considering" as a result.
It wasn't just his performance on the day that impressed Parkinson though, but also his "attitude," which the boss dubbed as "excellent."
"The lad came down, put himself up to play and to score two goals was fantastic."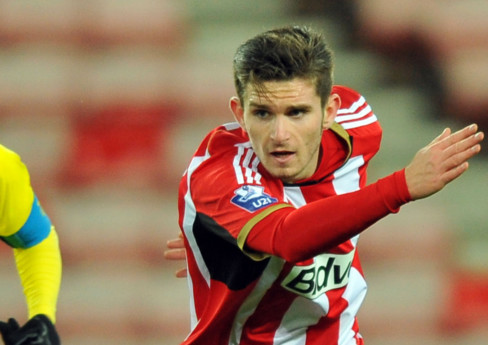 Parkinson was also full of kind words for Sunderland, who he said have been "very accommodating" during the whole situation; "getting [Agnew] down to [City]" after they had "asked" if he could "come down and play so [they] could compare him" with the rest of the team.
Now, or in the summer?
Despite revealing his high interest in the player, the Bradford manager did not disclose much with regards to when Agnew could move to City.
He could move on a free later this year, but Parkinson admitted that the club could see him as "another one to bring in now" as well as "someone to go for in the summer."
Only time will tell what lays ahead for Agnew and Bradford, as other teams could yet act upon any interest in the player, but the signs are good for both at the moment and for a potential deal.