Sunderland are not in a position where they can afford mistakes, especially defensively as they look to pull off the great escape once again and avoid relegation.
However, goalkeeper Vito Mannone believes that they need to be "more clever" if they are to beat the drop.
Sloppy mistakes
Sunderland drew 2-2 in their last outing with Crystal Palace. After leading at half time, they conceded two goals within six minutes and were lucky to walk away with a point, which led to an angry full time team talk from Sam Allardyce.
Speaking to the Chronicle, Mannone said he was "disappointed" following the draw after doing "everything" in his power to try and help his side win. He believes that Allardyce was "right to be angry" as he wasn't the only one who felt that way.
The goalkeeper labelled the goals let in as "sloppy," stating that it is always "silly goals or deflections or set-pieces" that they concede from, making the frustrations even worse.
Mannone has called for his "defensive unit" to stand strong when they take a lead, particularly at 1-0 when the game is close, and to simply "focus" on the performance to ensure they start picking up three points.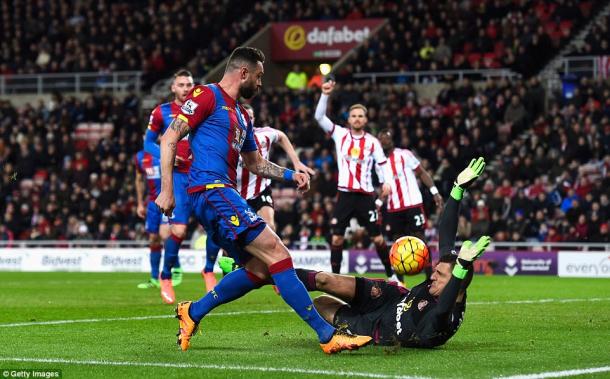 Down to us
The shot stopper accepts that it is completely "down to [Sunderland]" to ensure that the club survive this season, but he also claims that these simple mistakes aren't new. He said that these have been happening for a "few years" now, which is why the club has struggled so much in recent times.
Still, Mannone doesn't want to dwell on the mistakes of the past. Rather, he hopes to fix them in the remaining games in a bid for the Black Cats to remain a Premier League club next season. He knows that the club must start putting on performances for a full "95 minutes" without switching off or losing interest.
Whilst he accepts that everyone is "under pressure," Mannone insists that Sunderland have a "good squad" and that they should be gaining "more points" - which they will need to do if they want to survive.