After getting some difficult Adam Johnson-related questions out of the way, Sam Allardyce was allowed to speak about the football at his pre-match press conference as he outlined the reality of the relegation battle.
Swansea City gave themselves a huge boost on Wednesday as a win over Arsenal left them six points clear of the bottom three - or bottom four even, with Allardyce believing that only one of those four can survive.
Norwich City, Newcastle United and Aston Villa join Sunderland as that quartet, though the former could drag Swansea back into things if they beat them tomorrow afternoon.
Nonetheless, Allardyce recognises that now is the time for form in order to leave the teams around them, behind them.
Four contenders - one survivor
Speaking to the press on Thursday, Allardyce was blunt about the situation as there's "no point hiding [the reality]" anymore - with four teams "cut adrift" and Sunderland one of them.
"Villa are struggling," he admitted, "but the other three of us have got 24 points," with Swansea now on 30 after their midweek win made them the team to chase.
The manager believes his team must get "at least two wins on the trot" now in order to "catch" the Welsh outfit, but realises that that may not be enough as they then need Swansea to "lose two games on the trot" - and "the way Swansea are performing at the moment," he said, "they probably [won't]."
Allardyce is certain that "one of the four [cut adrift] will get two or three wins on the trot," as it "always happens" at this time in the relegation battle. It's just up to Sunderland to "make sure" it is them.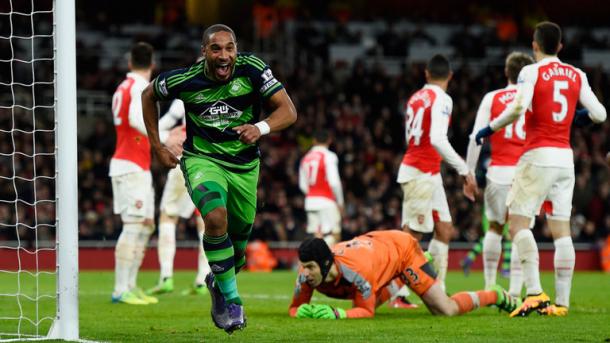 Must-win? Not yet...
Despite the current situation, the Sunderland boss does not believe that his team have come to the point of a "must-win" game "quite" yet, but they are "almost" there and "getting very close."
He puts this down to the team having "made life extremely difficult" for themselves by not turning "some great performances" into some great results.
Allardyce highlighted the West Ham United display as one of those occasions, when a Patrick van Aanholt error led to a Michail Antonio goal as the game finished 1-0 to the Hammers.
The game against Manchester City was another example he provided, with Sunderland conceding early on but going on to be the better team for the rest of the game - albeit, the better team who couldn't score in another 1-0 defeat.
"We have to try as hard as we possibly can to put our best run of the season together in terms of victories and draws," Allardyce concluded - and this starts tomorrow against a Southampton team who have lost their last two.