Sunderland midfielder Sebastian Larsson has commented on the feeling in the dressing room after Virgil van Dijk scored an injury time equaliser to deny the Black Cats all three points on the south coast, saying the players are 'frustrated' that they couldn't hold on with results going their way down at the bottom of the table.
Larsson returns to the team after injury
The Swedish international came off the bench in the second half, as Jermain Defoe looked to have won it for the Wearsiders with his strike in the 85th minute of the match, six minutes after Jose Fonte was sent off for the home side.
But it wasn't to be as Sunderland hearts were broken all across the country when van Dijk escaped John O'Shea and swept home Dusan Tadic's low cross in the 93rd minute of the match.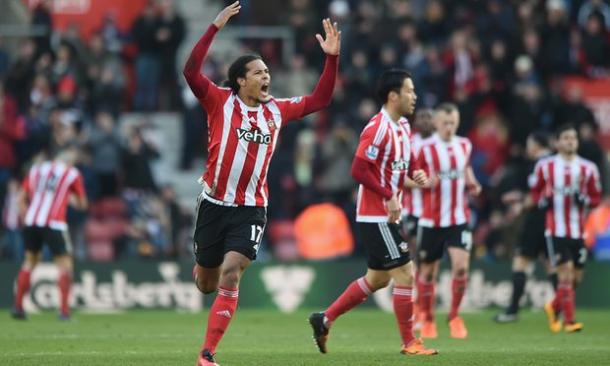 Speaking to the club's official website, Larsson said that given the circumstances of the match, a draw "feels like you've lost" and that there is currently a "frustrated dressing room" due to the side's inability to hold on for all three points so late in the game.
Larsson went on to say that performances "don't really matter much" and that the main objective at this stage of the season is "getting points", also making clear his regret that his side were unable to put some distance between themselves and the bottom three after results elsewhere gave them a "great chance" of doing so.
The Swede did admit that the draw was "probably a fair result", but that in their position at the end of the game, Sunderland "just can't concede".
Sunderland do not have a match in the Premier League until the much anticipated Tyne-Wear derby with Newcastle United on March 20, with the result not only meaning local bragging rights, but potentially even either side's status in the top-flight.