Sebastian Larsson hopes his return from injury can get Sunderland over the line in another battle for survival.
Getting back into things
Larrson made his return after a three month absence as a substitute in Sunderland's 1-1 draw with Southampton at the weekend. The Swedish international then played the full game for the under 21s on Monday to continue his return.
Sunderland had originally hoped the 30-year-old would only be out for around a month with the knee ligament damage he suffered in November, however the injury sustained kept him out for nearly four months - the longest injury spell of his career.
Larsson revealed his frustration to the Sunderland Echo, saying that "it was one of those ligament injuries which didn't look as bad straight away," but then he and the club "realised it was worse" once they had gathered further opinions to really assess the damage.
Last year's player of the season is grateful that the injury was not more serious though, and is trying to see the positives in the lay-off, telling the media: "I suppose I've had a winter break for the first time ever!"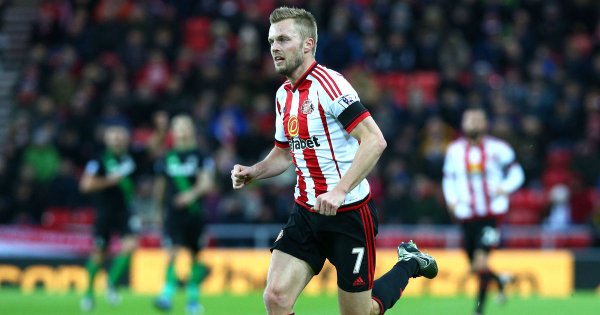 Happy to play
The former Birmingham City man managed to get on for an eventful last 15 minutes at St Mary's on Saturday as Sunderland got a man advantage, took the lead through Jermain Defoe, and were then denied victory at the death by Virgil van Dijk.
Larsson then played the full 90 minutes for the under-21s in their 3-2 win over Everton at the Stadium of Light on Monday. He revealed his pleasure to get back on the pitch too, saying it was "perfect" to play the full game on Monday and that he was "happy" to feature.
The former Arsenal youth product believes the team have to stay positive despite the low feeling of dropping two points right at the end against the Saints, saying that, whilst "it was a big blow," the players have to look ahead now."It doesn't matter if you could have got points," he added, "it's about getting the points."
However Larsson concluded by saying that a positive to take from recent outings is that Sunderland "keep putting [themselves] in situations to win matches and get points."
"We weren't able to do that last week," he admitted, but he believes that, if the team can "continue" their good form, they will "win a few before the end of the season."