Sunderland boss Carlton Fairweather has challenged his side to produce their best performance of pre-season yet as they face Sheffield FCin their last friendly.
The game will be the ladies' last before they prepare for the SSE Women's FA Cup trip at Yeovil Town.
As that tie edges closer, Fairweather has urged his players to use the friendly to show why they deserve a place in the starting side at Yeovil.
Excitement building
Fairweather said, "It's a pre-season game and we have got to make sure we are definitely raring to go next week."
He continued, "Nothing is ever set in stone so it's a case of assessing how we have done and going from there."
Fairweather believes it is a "great opportunity for all the girls" because he is yet to "sort [their] starting XI", allowing the players to "stake their claim" to start in the cup.
Sunderland Ladies secured their first win of pre-season last week as Madelaine Hill scored in 1-0 win over Durham Women.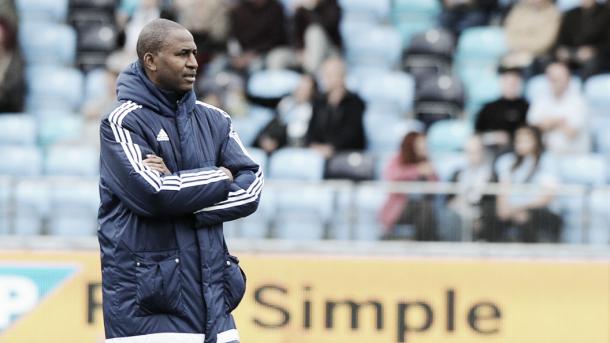 Mead back in action
Sunderland will be bolstered by the return of Beth Mead as she has made a full recovery from her injury, something which Fairweather is delighted by.
Mead was the league's top scorer last season with 12 goals.
He added, "Against Durham we created lots of good opportunities - it was Mead's first game back which was great for us."
The manager believes Mead "got through that well" but was keen to mention that the club have "still got one or two players that are injured", hoping they will be back soon.
Faithweather concluded, "We're looking forward to it [the game against Sheffield] and hopefully we can get ourselves going."
The Lady Black Cats will be looking to build on last season's impressive first stint in the WSL 1. The Wearsiders defied critics and finished fourth, one place behind Arsenal.
Sunderland Ladies have made several new additions to their squad in the form of Lucy Staniforth, Kylla Sjomann, Rachel Pitman and Krystle Johnson.