The Sunderland Ladies certainly had their shooting boots on as they performed their final pre-season game ahead of the new campaign. The Black Cats beat Sheffield Ladies 5-4 to give them plenty of confidence heading into Friday's opening league game with Manchester City Women.
Impressive start
It was a fantastic performance from Sunderland who wasted little time in taking the lead, with Rachael Furness scoring in the sixth minute of the game after an excellent cross from Lucy Staniforth fell perfectly for Furness at the back post, providing a brilliant start to the game. The ladies then doubled that lead when Brooke Chaplen finished off a counter attack showing that Sunderland were taking the friendly seriously. It would only be another two minutes before Sunderland were celebrating again as Staniforth's spectacular 25 yard effort curled its way into the top corner, making it 3-0 in the opening 20 minutes.
The Black Cats showed their abilities in fantastic fashion, punishing Sheffield for not being alert in the early goings, and making up for the countless missed opportunities in their previous friendly against Durham.
Game evens out
Carla Ward's goal from inside the six yard box proved that the Yorkshire club were not just going to lay down for the impressive Sunderland though, and that would be a story from the game that the visitors would simply not give in. However the fight back was short lived as Beth Mead grabbed her first goal of pre-season, something that will give her plenty of confidence heading into the season.
Stephanie Roche made an instant impact after coming from the bench in the second half, scoring in the opening two minutes as Sunderland once again started strong from the whistle with another lass getting their first goal of pre-season. However once again, the visitors wouldn't give in and Emma Lipman would provide Sheffield with another goal after lobbing Sunderland shot stopper, Hilde Gunn Olsen with a cross that wasn't meant for goal.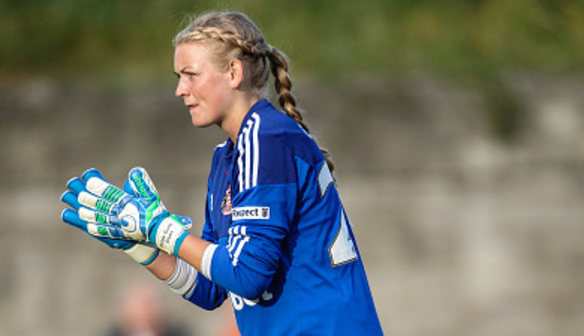 Sheffield would then begin to put the pressure on and Ward would get her second and Sheffield's third for their efforts before Ellie Gillatt would really put the pressure on as she saw her free-kick bounced off the post and into the back of the net. Despite the visiting sides efforts Sunderland would hold though, managing to create plenty of chances to finish the game which they were unable to finish but they clung on and secure back-to-back victories to wrap up pre-season.