Sunderland youngster Jordan Blinco has joined Norwegian third division side Bergsoy on loan.
The 19-year-old will spend three months in Norway, where Bergsoy's season will get underway next month, and the young midfielder is relishing the opportunity.
Youngster is up for the challenge
Speaking to the club's official website, Blinco spoke of how he is "excited" about "the challenge ahead."
"It seems like a great club to be at," he continued, adding that he just wants "to get started and play games now."
He explained that he can either "play on the wing" or in a "number 10" role, and that he likes "to dribble and players and take them on" in these positions. Blinco also said that he "really like[s] to score goals," which is something he is looking to do for Bergsoy.
"I can bring a different style of attacking play and a lot of goals to the team, and hopefully that can push them up to where they should be."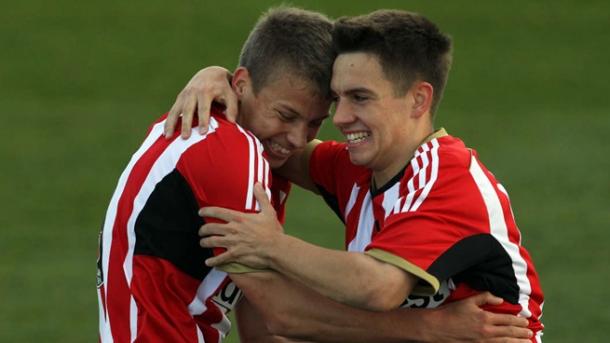 Looking to improve
The midfielder is not only to improve Bergsoy, but also improve his own game, saying that he wants to develop "in all aspects" and that he thinks the loan move "is the right decision to make" to do this, as it gives him a chance to "play for a good team."
"Hopefully," he concluded, "it will make me a better player."
Sunderland story so far
Blinco joined Sunderland in 2012 from Darlington when the Quakers sadly folded. The midfielder graduated through the U16 and U18 sides before making the jump to U21 level this season.
This is Blinco's second loan-spell of the season as he joined Conference North side Boston United on a month-long loan in November. Blinco enjoyed a successful spell with the Pilgrims, making a total five appearances and scoring twice.