Ahead of the Tyne-Wear derby this weekend, Sunderland striker Fabio Borini has revealed that he prefers the toxic atmosphere of an away derby.
Talking to the Sunderland Echo, the former Liverpool striker admitted that he prefers the hostile environment as winning an away derby "can feel like you beat 52,000 people on your own."
Big character, big goals
Talking in the build-up to arguably one of the most important derbies in recent memory, the Italian stated that scoring in a big game "helps the relationship with the fans", a claim no doubt proved by his popularity amongst the Sunderland supporters, who have also seen him find the net in a Capital One Cup quarter-final, semi-final and final.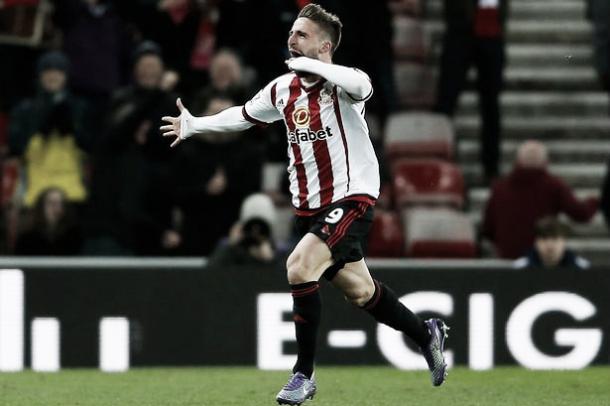 Crucial game
Going into the game, both Sunderland and Newcastle find themselves in precarious positions this season, with the two north-east sides occupying 17th and 19th place in the Premier League.
This has of course added even more importance to the fixture for both players and fans, with the winner of the tie gaining the upper hand in the relegation battle that will most likely result in one or even both of the two north-east clubs dropping down to the Championship.
Experience
The 24-year-old has a history against Newcastle, scoring in both derbies during his loan spell at Sunderland, as well as netting as a substitute for Liverpool in their 6-0 rout in 2013.
Continuing to look forward to the match, Borini says that it's important for the players to understand the fans' feelings towards the game, so that they can go into the game with the "same intensity and passion that they do in the stands."
The major talking point leading up to Sunday's derby however, has been the appointment of former Real Madrid boss Rafa Benitez as the new Newcastle manager, a move that Borini was surprised by, but also respects.
He said that he feels the Spaniard is "a good manager" and that although it is "a big gap" from Real Madrid to Newcastle, he has Borini's respect for wanting "to stay close to his family in Liverpool."