Sunderland boss Sam Allardyce has thrown down the gauntlet to his players, urging them to produce their best performance of the season in the Tyne-Wear derby.
Both sides are battling to stay in the Premier League, and as the fierce rivals go head-to-head on Sunday at St. James' Park, the Black Cats boss has labelled it "the biggest in its history".
More at stake than just regional pride
A single point is the difference between Sunderland in 17th and Newcastle United in 19th and Allardyce said: "I don't think there's been a Newcastle-Sunderland derby as big as this one for the wrong reasons."
Allardyce claims that his side shouldn't be associated with being near the bottom, and he says that that makes the game even bigger with a crucial three points at stake.
The Black Cats haven't had a game since their trip to Southampton on March 5, the manager has said that it has been a long time coming and he hopes that his players are ready "physically, mentally and tactically".
Allardyce, who spoke during his press conference, said: "The three points, to whichever side gets it, puts them in a really good position to try and get safe with only eight games left to go."
North-East derby as big as any other
The Black Cats boss says that the Tyne-Wear derby is as big as any other one in England, and just because Manchester City and Manchester United are near the top, "it isn't any bigger than this one".
"This area, people live for their football week-in and week-out, they want to see their team win and when they play their local rival they want to see them win that one," Allardyce said.
"There's a massive atmosphere and the players have to enjoy it, absorb that atmosphere and hope it brings the best out of them."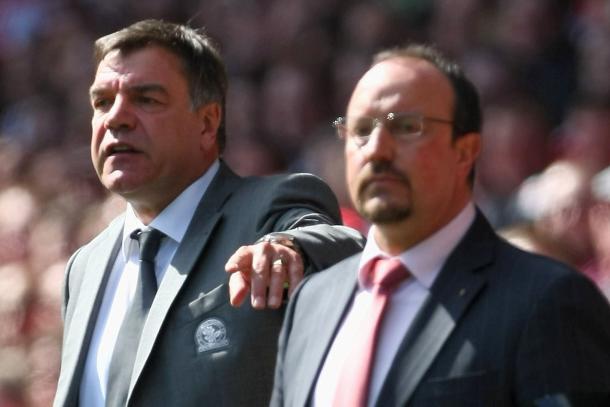 Rivalry with Rafa not important
Allardyce has a long-standing feud with the now Newcastle boss Rafa Benitez, he has previously had altercations with the Spaniard, but the boss has played it down.
He said: "It is not about me or Rafa on Sunday, apart from us doing our job behind the scenes, it's about both sets of players.
"I am sure there is nothing I can say or do, there's certainly nothing Rafa can do in his press conference that can rattle me and that's for sure."
Allardyce stated that he has to get his players "ready for the battle" ahead of such a big game, and he hopes that they can come out on top on Sunday.