On-loan Sunderland striker Steven Fletcher has admitted that there were no guarantees from Sam Allardyce regarding his playing time at the club, which ultimately led to the Scotland international leaving to join French side Marseille.
With Fletcher's contract expiring in the summer, he has played his final game for Sunderland and now looks to impress at his new club in the hopes of earning a permanent contract once his loan spell has come to an end.
His move to Marseille certainly came as a surprise due to the lack of British players playing in foreign leagues, but Fletcher has his reasons for making the move.
Striker enjoying move across the Channel
"It did get frustrating at Sunderland" Fletcher told the Daily Record, revealing that Allardyce was honest with him and told the 28-year old that he "wouldn't be playing as often" as he wanted to for the Black Cats.
Speaking about the expiration of his contract in the summer, Fletcher said that he is "looking forward to the situation" although he did admit that the experience could potentially be "scary".
Fletcher has netted two goals in his ten games for Marseille thus far, after scoring a total of 23 goals in 94 games for his parent club, who felt that the time had come to move on Martin O'Neill's £12 million man.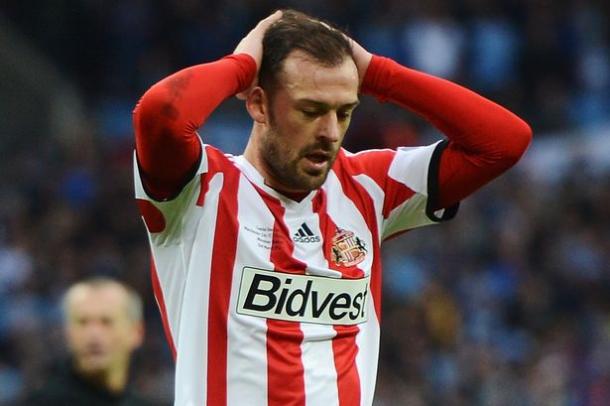 Although this is the first time that Fletcher has plied his trade outside of the UK, he said that he has always thought he "would like a move abroad" as it is "fantastic for the family".
He added that he was surprised by the short hours used by the club for training, stating that he "thought we should be doing more training", but that the French league "seems a bit more relaxed" due to the extra games being played by Marseille in competitions such as the Europa League.