Sunderland midfielder Jack Rodwell is loving his new lease of life at the Stadium of Light as they look to avoid relegation from the Premier League.
Back on track
It hasn't been the best 20 months since Rodwell's arrival from Manchester in 2014, making just 25 league starts since his £10million move from Manchester City.
However Rodwell's performances have picked up in the last few weeks and will be hoping to be in Sam Allardyce's starting XI come next Saturday when they host West Bromwich Albion.
Rodwell told the Northern Echo that he is feeling "sharp" and that "staying fit" and "staying on the pitch" is what he looks for and has had in the last "three or four games".
He continued saying that he is "playing well" and "feeling fit" Rodwwell will look to "keep it going" and keep "building up" what he is doing.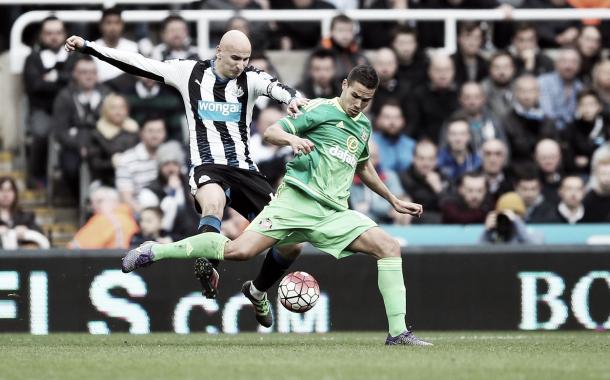 Make up for lost time
Rodwell and the team's performances have improved massively since the arrival of Allardyce, as they remain unbeaten in their last five matches. However, the Black Cats dropped points in the last few outings, which sees them lingering in the bottom three.
Points were dropped from winning positions in the matches with Crystal Palace, Southampton and Newcastle United, which all ended in draws. Rodwell is desperate to turn the side's fortunes around and secure their top-flight status.
He said that he is finding it "hard" to think about his own individual game because of the position that the club are in. Rodwell feels that the side can "lose focus" but said they have to "build" on the point against Rafael Benitez's side, as they did "lose two points" from Aleksander Mitrovic's late strike.
Sunderland AFC will take on West Bromwich Albion at the Stadium of Light on Saturday, April 2 with kick-off at 3pm BST.