Sunderland striker Jermain Defoe has admitted that the Black Cats "never make it easy" for themselves as they continue to battle against relegation.
The Wearside outfit could have been clear of the relegation zone had they not thrown points away in their last three games, which saw them draw from winning positions against Crystal Palace, Southampton and Newcastle United.
Sunderland need to kill teams off
Sunderland's failure to be ruthless and kill games off has seen them pick up three points in their last three games, rather than nine.
Most recently, Defoe's goal at St James' Park was cancelled out by Aleksandar Mitrovic with less than 10 minutes to play.
Sunderland dominated the first half, and, speaking to the Sunderland Echo, Defoe believes they need to "try and get another goal" when they are in control rather than dropping back and defending what they have got, stating it would be much nicer to play in "a game where we [Sunderland] are winning two or 3-0."
"It would be nice but we can't always do that and it's a tough league to score goals in. At the end of the day, if we win 1-0 it's still three points," said Defoe.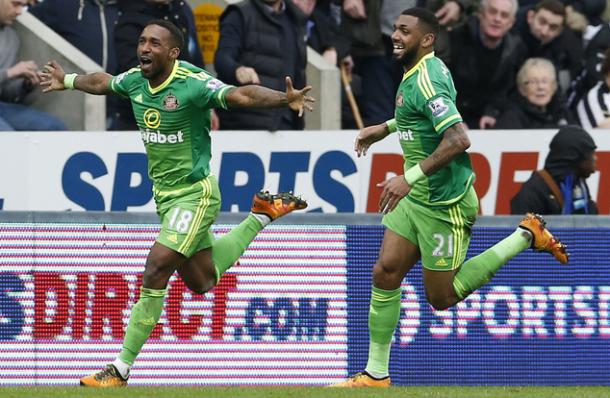 Defoe does not care who scores
The England international is Sunderland's top scorer this season with 15 goals but believes it "doesn't matter who scores the goals."
The club's position would look even more desperate had it not been for Defoe's arrival last January, with the rest of the squad struggling to find the back of the net.
With the team stuck in the bottom three below Norwich City, Defoe has called on his teammates to raise their game as they head into the final eight games of the season, knowing that their fate is still in their hands.
"As players, we have got to perform. Yes, it's pressure, but the rewards are so big."
Sunderland return to action on Saturday with a home game against West Bromwich Albion.