Reading Women will make the trip to Wearside for a second weekend in a row after the two sides drew 1-1 last weekend. However, this time it is in the Women's FA Cup and both sides will be looking to take the experiences from last week's league opener to secure a semi-final position.
The Black Cats comfortably secured their quarter-final position with a victory over Yeovil Town after two goals from Brooke Chaplen sealed the victory. Now Sunderland are hoping to do the same again and book a semi-final spot, keeping their cup dreams alive.
London calling
A trip to Wembley is only two games away now for Sunderland Ladies and that is providing major inspiration to the squad. Abby Holmes insists that the team are "up for it". With Sunderland reaching the final back in 2009, Holmes wants the experienced heads who played in to call upon that wisdom, as they "know what it's all about".
With the two teams having met only last weekend they will be fully aware of what to expect and Holmes wants to see her team take the "positives" from the game and work on the weaknesses, which she hopes will get them the win.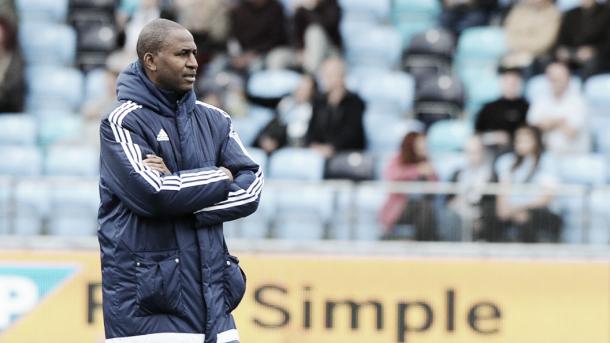 Previous encounter
Last weekend's draw is something neither side want to replicate and Holmes is also hoping that the weather doesn't repeat itself either as it was certainly a facto. Sunderland fell behind first against Reading in the league, something that "wasn't great", but Holmes believes that the comeback her side showed was a sign of their potential and she felt they could have "gone on to get the win".
Whilst it is guaranteed to be a difficult test, Sunderland will be desperate to secure the victory to bring them one step closer to the FA Cup final; a win would certainly provide plenty of confidence to take back into the league.