Sunderland are fighting at the bottom of the table and ahead of their crucial clash with West Bromwich Albion, defender Lamine Kone says the fight for survival does not scare him.
The centre-back has insisted that he is relishing the challenge of helping his side away from danger, and the past experience with Lorient in Ligue 1 will have "prepared him for the battle".
Kone up for relegation dog fight
Kone claimed that he knew of the situation when he arrived on Wearside in January, and he says that he has been in a similar situation before, therefore it "doesn't scare" him.
"I don't mind playing in this sort of situation, the fight," he said.
The £5million January signing, who spoke to The Chronicle, also spoke of the positives and negatives of recent performances, speaking about goals that have been conceded recently.
The Ivorian put the errors down to either "lack of concentration" towards the end of the game, or "a bit of tiredness" after the side worked hard through the main bulk of the game.
Partnership at the back blossoming
Kone has been thoroughly impressive since his arrival, and his partnership at the heart of the Sunderland back line has blossomed when he is alongside John O'Shea or Younes Kaboul.
The centre-back says that he gets along well with both O'Shea and Kaboul, saying that they've "gelled together" well and this allows them to have a good understanding with each other.
"But it's always frustrating as a defender when you've let goals in," Kone claimed.
Sam Allardyce's side will be playing with a "bit of pressure" for their remaining games, given the situation that they're in, and the defender says that this is hard, but as defenders "you go out and work even harder".
International duty missed with injury
Kone was set to fly out for international duty last week, but after suffering a calf injury in the Tyne-Wear derby, the Ivory Coast were left without the big defender.
He said: "It was better to stay here, so I could make sure I was fit."
However, two weeks has passed and he is now set to be fit to face West Brom at the weekend, and Kone said that it was better to stay on Wearside rather than risking the injury further with his country.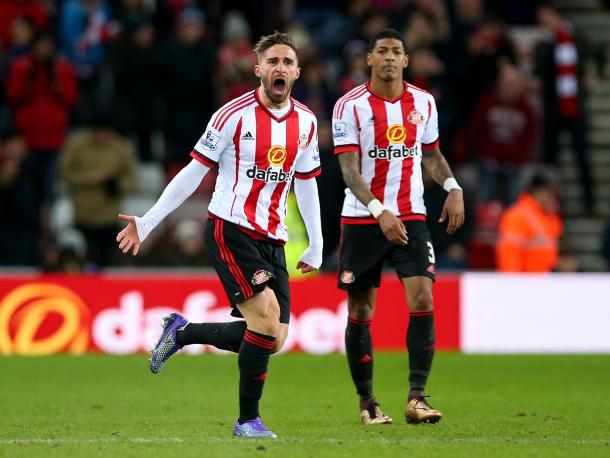 Black Cats must make home advantage count
The Black Cats have eight games remaining now, and five of those are in front of their own fans, and the Ivorian claims that the side must take full advantage in the run-in to the end of the season.
"I think one of the most important things is to win your games at home," Kone said.
Kone claimed that the squad have been united as a group and really strong as a unit since January, and that may well be down to the players Allardyce brought in and let leave.