Sunderland manager Sam Allardyce has explained that Jack Rodwell was replaced due to tactical necessities as opposed to poor performance at the weekend, and has described the former Manchester City midfielder as 'unlucky' to be dropped.
Tactical swap
Speaking to Chronicle Live, Allardyce explained that the change was "a very tough decision" as Rodwell, 25, has been one of the most improved players under the new reign of the experienced manager.
Influential midfielder Lee Cattermole was the man asked to stand in for the three-time England international on Saturday afternoon in a game which Sunderland could claim they deserved to win, having had 29 shots against a resolute West Bromwich Albion backline.
The Black Cats, with Cattermole running the centre of the park, kept a first clean sheet since a 2-0 win over Stoke City on November 28th, a clean sheet that will have pleased Big Sam, no end, and will likely hold Cattermole in good stead for the next game against league-leaders Leicester City.
It could be argued that the vice-captain should have scored early on when through one on one against West Brom's keeper Ben Foster, but he found the talismanic goaltender in terrific form, as the rest of the Sunderland attack also did throughout 90 minutes.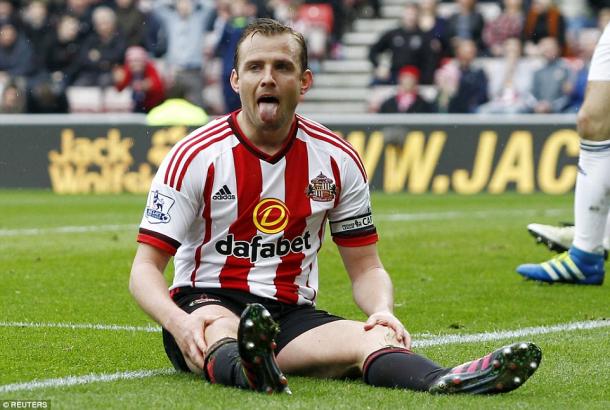 Upset needed
Although the stalemate was another demoralising blow to a team desperate for three points in the heat of the relegation battle, the result was their fourth draw in as many games, and shows a solidity within the ranks and a determination not to lose games.
Allardyce has recently described the next game against Leicester as 'must win', but the odds lie largely against the Wearsiders as Leicester stand tall at the top of the table, having only lost three games all season. If they can beat the Foxes at the Stadium of Light on Sunday, it would be a huge upset.
We all know, however, that this is football and anything can happen on any given Premier League weekend.