Sunderland boss Sam Allardyce has praised the "simple" style of January signing Lamine Kone.
The central defender has been a huge success in the Premier League since arriving from Lorient, and the Sunderland manager has been more than impressed with the Ivorian, who helped Sunderland keep a clean sheet for the first time since November.
The clean sheet came in the 0-0 home draw with West Brom, which did not help the Black Cats' fight against relegation due to Norwich City's 3-2 victory over Newcastle United.
Despite the club's desperate position, Allardyce has still found things to be positive about.
Kone brings back the basics
The £5 million signing's back-to-basics approach is the key to his success according to Allardyce, who played at the centre of defence himself during his career.
The 61 year old believes that Kone has "done so well" because he "doesn't do anything miraculous or over-extend himself."
"He just plays the right simple ball at the right time, and plays in the right area," said Allardyce.
While lauding Kone, Allardyce took a swipe at the way defenders are coached, saying that they have "ignored" teaching players "how to defend."
As well as his ability on the ball, Allardyce has been impressed with how Kone deals with "off-the-ball situations and the opposition centre forward," skills which may go unnoticed by many fans.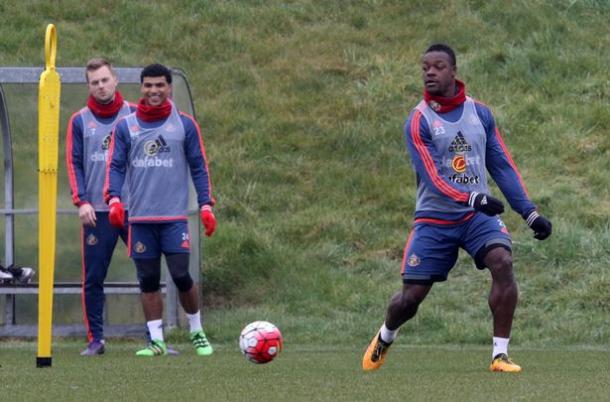 Kirchhoff also stands out for Allardyce
Another January signing has received praise from the manager, with Jan Kirchhoff's emergence as a holding midfielder bringing life to his career on Wearside, after an abysmal debut at centre back away to Tottenham Hotspur.
As well as his incredible height, the former Bayern Munich player has stood out more due to the way he "protects the back four with his reading of the game" accoring to Allardyce.
"You see Kirchhoff on the ball a huge amount of times intercepting and playing passes which he can make."
Sunderland's next game is at home to league leaders Leicester City on Sunday, whilst relegation rivals Norwich and Newcastle are in action on Saturday against Crystal Palace and Southampton respectively.