Sunderland midfielder Jan Kirchhoff has revealed that he has settled in to the North-East quickly, and that he is enjoying every minute of playing regular football in the Premier League for the Black Cats.
Speaking to Sunderland's official website, Kirchhoff stated "it's a great feeling to be on the pitch", and also said that he is enjoying "one of the happiest times of [his] career" playing for Sam Allardyce's side.
The German appreciates the immediate need for results, saying that Sunderland "have to win [their] games now" in order to stay in the Premier League for the 2016/17 season.
Change in fortune
Many were quick to write off the ex-Bayern Munich man, who signed a deal rumoured to be worth £750,000 in the January transfer window, after he endured a baptism of fire at White Hart Lane. On his debut, the German gave away a penalty and saw a Christian Eriksen shot deflect off his leg and into the back of the net after coming off the bench.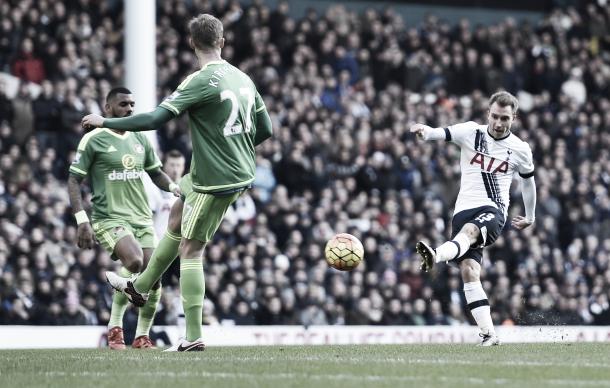 That feels like a long time ago for the fans now, as Kirchhoff has turned his fortunes around and has become one of Sunderland's most crucial players in their relegation battle.
The 25-year old feels that he is "getting closer to [his] highest level" with every game, as well as building on his fitness which he says is "getting better from day-to-day."
Allardyce will need his anchor man on top form for Sunderland's next game, which is against Leicester City at the Stadium of Light on Sunday, a team that Kirchhoff admits he had "never heard of" before this season's shock title challenge under Claudio Ranieri.
He has been brushing up on the Foxes recently however, saying that "you have to give them the credit that they deserve", as they have been "the best team over the whole year."