With Sunderland preparing for a crucial relegation battle with Norwich City, DeAndre Yedlin has claimed that the Black Cats haven't reached a "crisis point" just yet. However, should they lose to Norwich, their fate could be almost sealed.
The Canaries currently sit above them in the league table and have four more points than Sam Allardyce's side, making the game a 'must win' for both sides in what promises to be a tight and tense fixture.
Self belief is needed
Regardless of the club's position, there is no doubt that the team has improved ever since Allardyce took over. But Sunderland have only won one game since their important victory over Swansea City, which has certainly rocked the side's confidence.
However, Yedlin knows the squad can't let the lack of results "drain away at [their] belief," despite them being in a very "tough position," he told the Northern Echo. He is adamant that they have shown "big improvements," but they not only need to "improve weaknesses" but also "strengthen strengths" if they are to stay up.
Yedlin is aware how a game can change in just "half a second" in the Premier League, with every team having the ability to cause punishment, and he now wants to see Sunderland concentrate for "all 90 or 95 minutes" in a game. But the crucial thing for Yedlin is that the squad maintain "belief" and he is "confident in the team" that they can do it.
Cattermole is inspiring
Despite the fact that the media likes to mention the fact that Sunderland have experience in relegation battles, which should help them this season, only four players in the current squad were a part of last season's, making the argument less powerful.
Vito Mannone, Jermain Defoe and Patrick van Aanholt all played in last season's final game, but it is Lee Cattermole that has inspired Yedlin, who he has looked up to after surviving several relegation battles during his time at the club.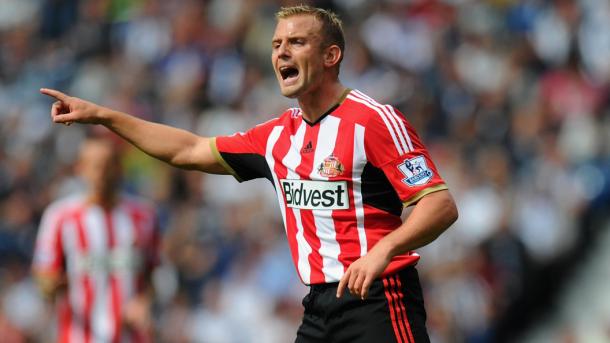 Yedlin believes Cattermole has taken on a "big leadership role" and he himself has looked to him for "guidance" due to his experience of this situation.
Whether the knowledge of experienced players and a little self belief are going to be enough to keep Sunderland afloat in the top flight remains to be seen, but it's clear that DeAndre Yedlin still has belief.