On Sunday Sunderland Ladies travel to face Arsenal Ladies, with Carlton Fairweather hopes for some old spirit to help in the Black Cats success in the FA Women's Cup.
He was one of the members of the 'Crazy Gang' playing for Wimbledon, a win at the weekend will book their place in the final at Wembley on 14 May.
Which is exactly 28 years after Wimbledon angered Liverpool at the same venue to lift the FA Cup, although a broken leg prevented him from playing in the 1988 final.
The spirit, determination and grit to upset the balance which Fairweather has clearly successfully carried with him into his management.
"They are less insane, that is definitely true," said Fairweather of his Sunderland side. "I'm not a great storyteller, but I will point the players in the direction of what we used to do."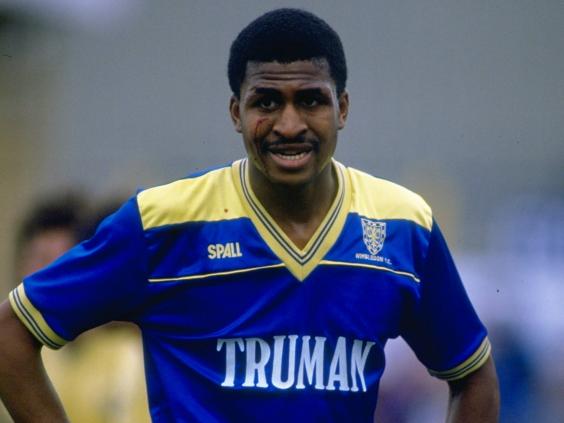 Proving people wrong
A generation and gender separate Wimbledon and Sunderland but their efforts in breaking the order of English football are very similar and being the underdogs of their era.
Just to see how similar they are: Wimbledon rose from non-league football to go onto win promotion to the old First Division in 1986.
Of course they were tipped to go straight back down however after a hand full of games were top of the league proving there were not only there to fight and not only to take a place at the bottom of the league table.
"It is definitely about the mentality - we were the underdogs, we had to work harder than everybody else and if we did that and stuck together, then hopefully we would surprise a few people," Carlton Fairweather said.
Sunderland Ladies were the first team to win promotion from WSL 2 back in 2014, they were also tipped to go down but topped the league midway through the 2015 campaign.
They have to remember that they are 'playing against some good sides' many of whom play for their home country. Whereas Sunderland are not in that 'position yet' with having two internationals and 'few on the fringes' making the Lady Black Cats to work harder.
Full time contracts are the key
Finishing fourth last year, above two time league champions Liverpool and 2014-15 Champions League quarter-finalists Bristol, since then Sunderland have strengthened the team by doubling the number of players on full-time contracts to 12.
"If we want to compete like last year we needed everybody to be together, we need everyone to improve individually as well as collectively," Fairweather said.
Playing with teams of completely professional players and having 12 full time players will make a difference for the Lady Black Cats this season and their semi-final round against Arsenal.
He added, "That is how we got to where we were and it will be the same again this year, teams will now know what we are about."
Fairweather concluded, "There might need to be a different strategy in how we do some things, but the principles will always remain the same."
FA Women's Cup semi-finals, Sunday 17 April, 14:00 BST
Chelsea Ladies v Manchester City Women
Arsenal Ladies v Sunderland Ladies