It's not secret that Sunderland's game with Norwich is all or nothing. Sunderland mustn't go out to play for the draw, the game is must win.
Sam Allardyce has described the game as "must not lose" which has perturbed some Sunderland fans. The Sunderland boss has recently baffled home supporters with his defensive tactics against West Brom and Leicester.
Allardyce opted to play three defensive midfielders: Lee Cattermole; Jan Kirchhoff and Yann M'Vila. Defensive tactics like that in a relegation battle might win you clean sheets but they certainly won't buy you goals, and of course, goals win games.
Defensive home outings
The Black Cats kept their first clean sheet since November when they faced West Brom at the beginning of the month, but conceded two goals to league leaders Leicester.
Frustratingly for Allarydce's men, the West Brom was one they should have. They failed to capitalise on a number of chances against a Tony Pulis side that were happy to sit back and soak up the pressure. Whilst the Black Cats defended well, their clinical finishing just wasn't there.
What Sunderland didn't do however, was defend well against Leicester. Both goals were easily avoidable. Younes Kaboul may have been disappointed after seeing a replay of Jamie Vardy's opener, the centre-back should have challenged Vardy's heavy first touch, but did not and as a result, his side conceded a goal. And up until then, the game was wide open.
Whilst Sunderland must be on the ball defensively tomorrow, their attacking prowess must be there. Both Jack Rodwell and Fabio Borini had chances to pull one back for Sunderland but the latter somehow hit the ball into his own face whilst Rodwell fired well over.
Will Allardyce change his holding midfielders?
Will Big Sam switch things up tomorrow? Sticking with three holding midfielders would be odd considering Sunderland's circumstances. But who should Big Sam drop and for whom?
Kirchhoff must remain in the starting eleven, since his nightmare debut at Tottenham the German has been one of Sunderland's most consistent performers and executes his role perfectly, but also offers something going forward.
Cattermole was recently drafted back into the team after impressing Big Sam in training and looks to be struggling to adapt to his more attacking role but hasn't done too much wrong thus far. The anchorman is still at the heart of every challenge and sprays the occasional impressive pass up field. But is it enough to help Sunderland win games? That's one for Allardyce to decide.

M'Vila won hearts on Wearside after impressing in the first few months of his loan spell. The loanee has everything Sunderland fans want to see, he's got passion, aggression and the flair to go with it. But the Frenchman has been almost anonymous since December, failing to do anything of note since.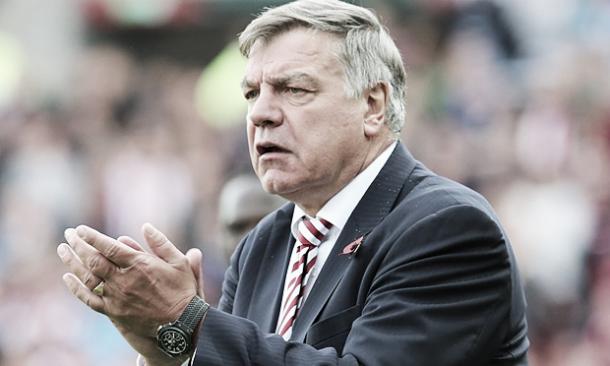 Who should come in for Sunderland?
If one of the trio are to be dropped then it is likely that either Jermain Lens or Seb Larsson would replace them. Unless impressing in training Ola Toivonen and Rodwell have failed to do anything to warrant a starting place in their appearances of the bench.
And whilst Larsson has been absent, the midfielder has experience in relegation battles which could be beneficial for the Black Cats. The Swede also tries his heart out and his commitment is unquestionable. Big Sam will also benefit from his set piece expertise.
Though Lens may receive criticism for his work rate and attitude, there are players in the Sunderland side that have lacked just as much effort has Lens has, but Lens has the quality. He's got the pace and skills to get past players, to create chances and score goals. This could be Lens' chance to win Sunderland fans over and show the Premier League what he can do.