Sunderland have pulled off the great escape for the past three seasons, but is this season an escape too far?
The Black Cats are four points adrift, but as the race for survival enters into its closing stages Lee Cattermole says Sunderland needs to focus on their own performance to get the job done, by taking control of their own destiny.
Cattermole isn't concerned about Norwich City, stating positively and assertively that if the Wearsiders hold their "nerve and put in a strong performance," they will pick up the much-needed result they are certainly capable of securing, one which will go a long way to surviving.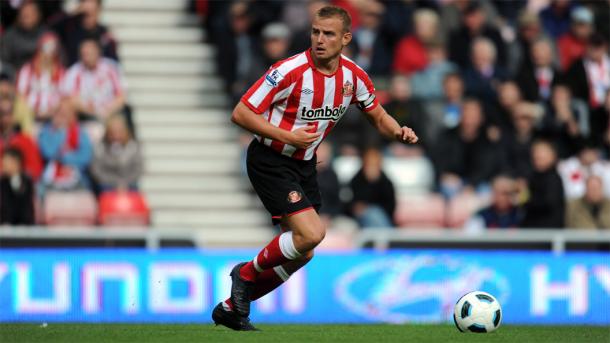 Huge game ahead
It's not going to be pretty for all accounts and Sunderland "definitely can't lose" this weekend. Victory at Carrow Road would see Black Cats back in favour due to their one-game advantage over the Canaries.
"It's a big game and there is no hiding away from what it means to both clubs," the vice-captain told Sunderland's official website.
However, defeat would be disastrous as Alex Neil's side would move seven points clear with five games remaining of the season, leaving Sunderland in a difficult situation.
It's about consistency and points
Throughout the season, Sunderland's performances have lacked consistency, but in recent games the Lads seem to perform well. However, "results haven't been great," leaving the players in a nail-biting situation. They know what they have to do to be able to deliver the points that they desperately need.
"We all know the facts, points and everything like that ahead of the game on Saturday, so the boys need to be focused and do the best they can," Cattermole said.
It's easy to lose sight of the job that needs to be done, especially when it's very close in points at the bottom of the league. The Black Cats may sometimes be praying other teams in the league do them massive favours by beating the teams that are breathing down their necks.
However, Cattermole said: "I think you can get carried away looking at what other people are doing and I think you should only concentrate on your own team."
"If we do what we know we can do and believe we can do, we won't have to worry about what anyone else does."
He continued: "We shouldn't have to look for other people to lose or do us favours because it is all about us and that's the focus."