Sunderland's recent game with Norwich City was one of the most important and crucial in the club's history. It was one that they couldn't lose in their bid for survival and - even though they still have plenty of work to do to ensure their safety - Vito Mannone believes that they have "learned [their] lesson".
Learning lessons
It was two years ago when the Black Cats collapsed in an equally important fixture with the Canaries. They were two goals behind after just 30 minutes and made two substitutions prior to half time. Yet this time around there was a strong character on display from the squad that featured several players from the team that struggled two years ago, and Monnone admitted he and those players knew they "couldn't concede that first goal".
The Sunderland goalkeeper doesn't think they "wouldn't have won" had they "gone behind" in the game, and was particularly proud of the squad for going through moments where "they really push and you don't concede" which gives him confidence that they can survive again.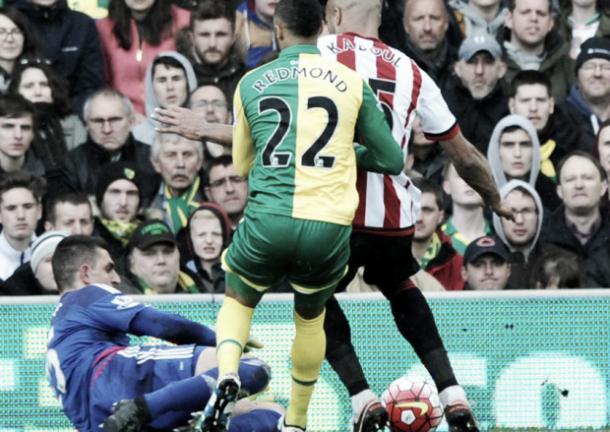 Other learning curves
However that isn't the only lesson the club learned, as their ability to kill the game finally appeared. Sunderland have been frustrated in recent weeks with draws against Southampton and Newcastle United, games which they believed they deserved to take all three points from, yet they failed to hold out.
That wasn't the case against Norwich who pressed and pressured Sunderland even though they were two goals behind, and Mannone could have been worried with the amount of "crosses in the box". But instead he was left feeling proud and claims that they did "particularly well to keep our nerve", especially considering the magnitude of the game.
Mannone claims he has learned from his tough experiences whilst at Sunderland, and although he would rather "have liked not to do that", the shot stopper believes that it helps to have players who have "been involved in survival in the past".