Sunderland's lone striker Jermain Defoe has proved his ability in the role as he aims to hit the 20-goal mark during the team's final five games.
Ex-Sunderland boss Dick Advocaat was very insistent that the 33-year-old couldn't be upfront on his own and need to be either out wide or with a strike partner.
Defoe admits he could have had 25 goals by now "if [he] had been playing up front" from the start of the campaign.
Pressure is on
He said: "He (Dick) said 'I don't think you can play up front on your own'. That's why he decided to play me on the left."
It's not about "proving anyone wrong" but going out there in a comfortable position and enjoy playing for "this team".
However, Sam Allardyce has done the opposite, playing him as the central figure in the front three has paid off after he has netted his 13th Premier League goal in last weekend's important win at Norwich.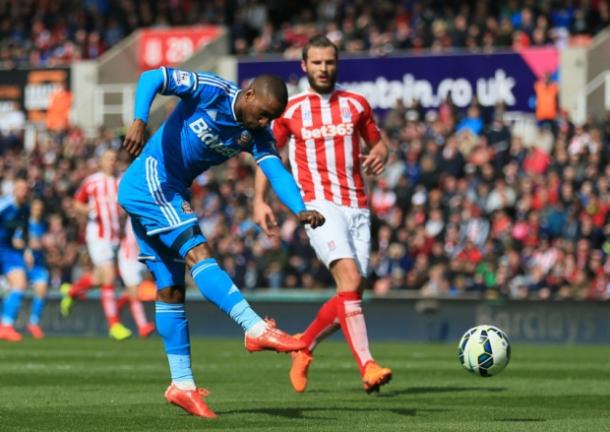 In his past teams, he was generally played with a partner in a 4-4-2 system. He said: "Having to play up front on my own, week after week, physically I feel really strong."
He continued, "It's just having that power, at the minute, during games I feel really strong so I can make my runs, recover, and the make the runs again."
After taking his tally in all competitions to 16, the England international is eager to score another four, starting with this weekend's visit to Arsenal as his "target is 20 in all competitions".
Chance to be a hero
In Sunderland's current relegation battle winning games and scoring goals is none negotiable "because the goals are needed more than ever" if the Black Cats want to survive.
With the opportunity of Sunderland pushing ahead of Norwich and Newcastle in the scrap is a daunting responsibility but Defoe and his comrades are up for the challenge: "It doesn't put pressure on me. With how we're playing, I know I'll get chances in games. Then it's just up to me to score."
With only five games left and time running out fast approaches he would "love to score in every game'"
It's Defoe's job as a forward to score goals, as his tally this season is the best a Sunderland has produced since Darren Bent in 2009-10 and many pundits are tipping the striker to make a huge difference for the team in the heated battle.