Sunderland ran out easy 3-0 winners last weekend, in a must-win relegation battle with fellow strugglers Norwich City. The Sunderland faithful were left impressed and full of hope upon the final whistle.
What exactly did we learn after the Carrow Road crushing?
Fabio Borini can play a vital part
Fabio Borini has been involved in Sam Allardyce's squad for the majority of the season, beating players such as Duncan Watmore and Jeremain Lens to a place on the pitch. The Italian has been a regular but has only netted four times.
This tally could be judged as poor for a player who is featuring in an attacking role for a relegation threatened side but Borini redeemed himself by playing a big role last weekend. After first winning a penalty, the 25-year-old calmly kept his composure from the spot.
He then turned supplier by setting up Jermain Defoe later in the game for extend Sunderland's advantage. The performance has bought him a few more games in the side and if he continues to play like that, Sunderland will be climbing to safety in no time.
No expense must be spared when it comes to Defoe
As mentioned, Defoe netted yet another league goal at the weekend. He has been the go to guy when it comes to goals this term for Sunderland and his 2016 record has reassured fans and pundits alike, that he still has what it takes to perform at the highest level.
If Sunderland lose their place in the Premier League, the hierarchy need to do everything they can to keep the 33-year-old in their squad. A player of his quality will be in high demand in the summer, but the thought of Defoe tearing up Championship opposition will excite Sunderland's fans.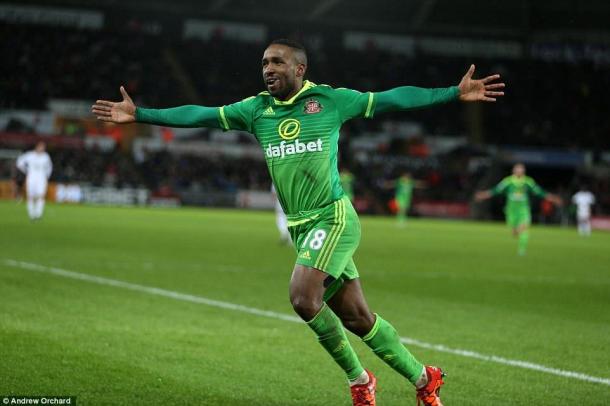 Lee Cattermole is captain fantastic
Nobody can say Lee Cattermole lacks passion, but he was a man on a mission last weekend. Last-ditch challenges, good ball retention and goal-line clearances all made an appearance as Cattermole lead by example.
The recent form of Yann M'Vila and Jan Kirchhoff may have scared Cattermole into action but his performance last week has certainly reminded fans just what an asset he is on his day.
Sunderland can keep clean sheets
It's just like waiting for a bus, two always come along together afterwards. Sunderland had failed to keep a clean sheet since November 2015 but in their last three games, they have denied their opposition from scoring twice.
The defence looked very solid last weekend and more of the same will be needed in the next few weeks but fans now know that the defence can keep the opposition out when they put their mind to it.
The future is bright, even with relegation
The signs were there last week, that Allardyce has finally got his side playing and responded the way he wants. The rumours have been surfacing this week that he may be considering retirement but if he does choose to stay on, then the future is looking bright for the Black Cats.
In addition to this, youngsters such as Watmore have been shining on the pitch. Lynden Gooch, who is highly rated amongst the staff at Sunderland, also signed a new three-year deal this week.