Having escaped the relegation zone last week after a hard fought draw with Arsenal, Sunderland will certainly be hoping to continue their momentum and stay clear from the drop zone with another positive result against Stoke City. Whilst visiting the Potters is never an easy test, Sam Allardyce is positive ahead of the trip despite the pressure of Newcastle United and Norwich City looming behind them.
Destiny in our hands
After a run of positive performances and results has seen the Black Cats move to 17th in the league table, the confidence is beginning to grow in Wearside and not just from the fans. It has been a long time coming for Sunderland to get out of the relegation zone, with Allardyce claiming "a long time is an understatement" but it has finally happened, even if the gap between them and Norwich is only via goal difference.
Now Allardyce believes the clubs destiny is in, "our own hands" and it is down to them to "make sure we get more points" than both local rivals Newcastle and Norwich. With four games to go it is cliché to say every game is a cup final, but for the Black Cats it really is. Yet with Newcastle only having three remaining fixtures, they will want to extend the gap as soon as possible.
Goal difference currently swings in Sunderland's favour and though most would be wary of letting the club's fate go down to such a minor detail, Big Sam is more than happy to stay up through the "goal difference factor".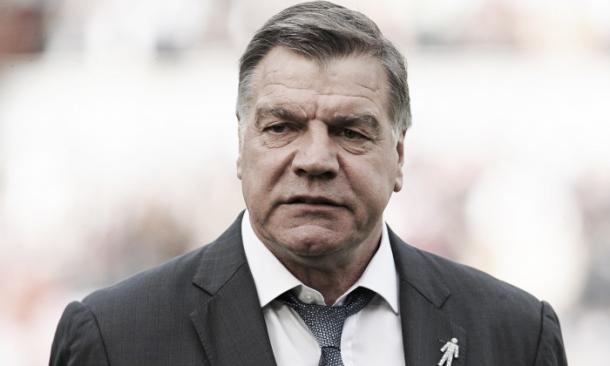 Looking for victory
With Sunderland facing Stoke before both their relegation rivals kick a ball, they have a great opportunity to add some increased pressure and Allardyce stressed the need to get the "right result" as "quickly as possible" starting on Saturday before moving on to "the next win".
The club, currently, has given themselves a chance of survival. Allardyce now wants to ensure they make sure that it becomes a "reality" by picking up all three points against Stoke in what would be a "massive, massive boost" for Sunderland and a "blow" to both Newcastle and Norwich in this relegation fight that is set to go to the wire.