Sunderland AFC manager Sam Allardyce has said that he fears that direct relegation rivals Newcastle United will defeat "mentally unready" Crystal Palace on Saturday.
Bet on it
With four matches remaining, Sunderland sit just outside the relegation zone by just a point ahead of their trip to take on Stoke City on Saturday afternoon.
Rafael Benitez's Newcastle sit just one point behind the Black Cats before they take on FA Cup finalists Palace and Allardyce said that he fears that Alan Pardew's side will have their priorities will be elsewhere on Saturday.
Allardyce told Sky Sports that "Newcastle will win on Saturday" and said that he would "have a bet" on the match if he could.
He continued saying that the Magpies "pose the bigger threat" to their survival prospects than Norwich City and with Aston Villa and Tottenham Hotspur to follow he said that they will "win at least two".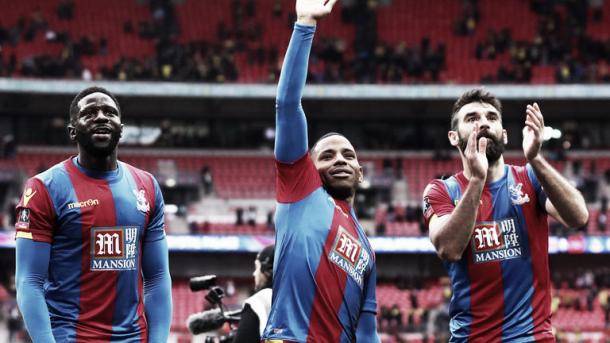 Minds elsewhere
Goals from Yannick Bolasie and Connor Wickham secured the Eagles first FA Cup final since 1990 against Manchester United with the 2-1 win over Watford and Allardyce believes that their minds will be on their second date at Wembley.
He said that the side would have "been celebrating" and "been on the pop" and Allardyce thinks that they wont "mentally ready" and that they will be "thinking about the final now" and not about "Newcastle away".
He continued saying that the match could go one of two ways with one suggesting that the side will "relax" and that the "result doesn't matter as much" or that the players wont want to get "injured for the final" and might "stay out of that tackle" and Allardyce suspects that it "might be the latter".
Sunderland AFC will take on Stoke City at the Britannia Stadium on Saturday April 30 with kick-off at 3pm BST.