The bid to remain in the Premier League for Sunderland will go down to the wire after the club slipped back into the relegation zone after Saturday's draw at Stoke.
They currently sit one point adrift of fourth-bottom Newcastle, although the Black Cats - like Norwich City - do have a game in hand.
Their final three games will start with this weekend's visit of Chelsea, before they play their game in hand against Everton. Sam Allardyce's side then finish at Vicarage Road, against a tough Watford side. There no question about it, Sunderland will need to perform notably better than they did in Saturday's 1-1 draw, where Allardyce said his players were tormented by anxiety.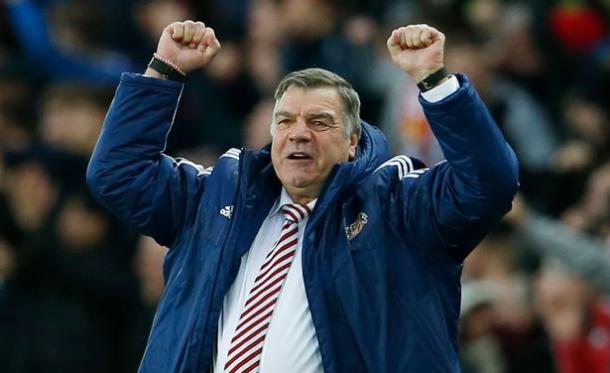 Time to stand up and be counted
Talking to the Sunderland Echo, Allardyce hopes that the pressure will 'bring the best out of us' which will hopefully keep the fans and the committee happy.
"We'll need to be at our very best against Chelsea to get the all-important win to take advantage of the game in hand we have over Newcastle," he said. Local and relegation rivals Newcastle have now taken eight points from their last four games, when they were on the brink of joining Aston Villa in the Championship.
"I'm not surprised (by Newcastle) because they've spent a huge amount of money and have got a lot of quality players – and they've had a bit of fortune," added Allardyce.
He continued, "They had good fortune in that Crystal Palace missed a penalty. We could have been in a lot better position had Palace scored."
Allardyce concluded, "We can't control that. We can only control our own destiny by beating Chelsea."
Sunderland's weekend results came from dead-ball situations – Jermain Defoe earned a draw with his 93rd-minute penalty, while Newcastle's Andros Townsend scored the only goal of that game against Crystal Palace at St James's Park with a stunning free-kick.
Even though the Magpies are above Sunderland in the drop battle, the Black Cats still remain in charge due to a game in hand against struggling Everton.