Sunderland AFC Jermain Defoe has said that he will "get the chances" to end his goal drought at the Stadium of Light before the end of the season.
Four-month jinx
Defoe has had a excellent season despite the Black Cats position in the Premier League table with the club's player of the year notching 14 league goals so far.
However 11 of those have come away from Wearside with the last coming in the 3-1 victory over relegated Aston Villa.
Goals at home have dried up completely for Sam Allardyce's side drawing blank in their last three matches.
With Chelsea and Everton coming up in the next week, Defoe realises the importance of getting back amongst the goals.
Defoe told the Sunderland Echo it was "hard" to figure out why his goal tally at home had dried up saying that away from home that they are "organised and disciplined" and "try to stay in the game" and hope they get "one or two chances" to score.
He continued saying that the may have use a "different approach" at home as they are on the "front foot" and "take the initiative" and that they may not "create as many chances like that".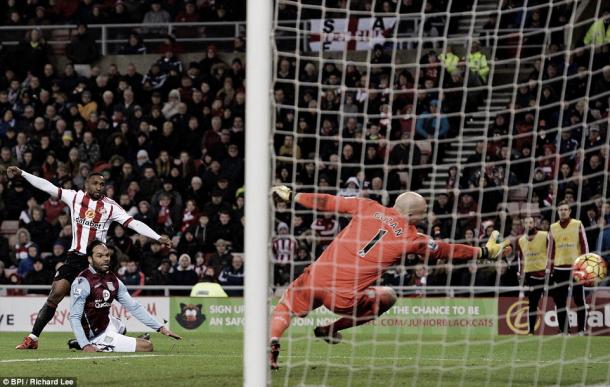 Whatever it takes
With three games to go, Sunderland continue to sit in the relegation zone with just one point between them and local rivals Newcastle United.
Defoe managed to salvage a vital point last time out with his last-gasp penalty scraping a 1-1 draw with Stoke City however Defoe said at this point it doesn't matter about performances.
He said that the "performances don't matter anymore" and that it is "just about the points".
He continued saying that if they win against "Chelsea and Everton" that "no one will care" how they performed and that they "have to find a way" to win the two matches.
Sunderland AFC will host Chelsea FC at the Stadium of Light on Saturday, May 7 at 3pm BST.