Sunderland manager Sam Allardyce stands firm that the club's recent financial losses are not a concern at the current time.
His soul focus is on keeping the Black Cats in the Premier League and even has gone as far as setting the goal of mid-table finish next season.
Earlier this week the club announced a pre-tax loss for 2014/15 a staggering £25milion but Allardyce is very insistent that it has 'nothing to do with' him for now.
Should the Sunderland boss be successful in picking up as many points as possible in their remaining fixtures, he says will have to talk to owner Ellis Short about finances for 'better recruitment' which has the potential to allow the club to finish tenth in the Premier League.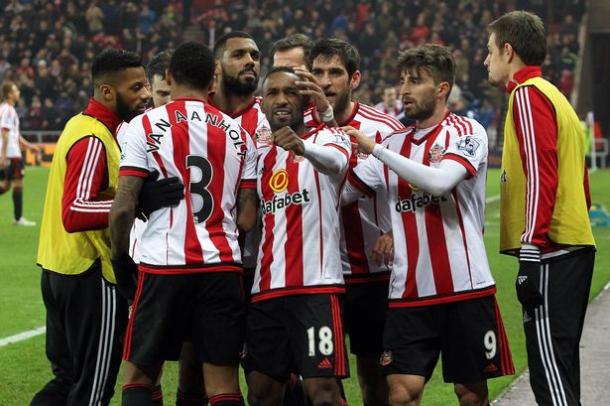 Money talks
Talking to the Chronicle, he said: "Going forward, we need to spend the money very wisely. That is my responsibility with Ellis, when we stay in the Premier League, to say 'We will not waste money', as it has been wasted by past managers."
Better players are something the club have to 'strive for' if they can stay in the League and avoid the drop into the Championship.
"That is the goal. After that, I can't even think about anything other than that, until our fate is decided," he added.
Three games to save the season
However, Sunderland's very future will not be decided on Saturday night, while rivals Newcastle United, could very well use their game against already relegated Aston Villa to move even further away from Sunderland if the Wearsiders are unsuccessful in beating Chelsea.
The Black Cats still have two games left to play which are against Everton and Watford, whereas the Magpies will only have to face Tottenham after this weekend's fixtures.
There are three clubs involved in the battle to survive, it will be the team 'who copes with the pressure' and the best delivery of performance to produce the results.
"We are in the dog-fight and we have a full house on Saturday against Chelsea. Hopefully, the fans can be the 12th man for us and we try to win the game," he said.
Not only Allardyce that has the gut feeling that it will come down to the nail-biting final day: "I have a gut feeling it will go to last game but I hope we can win the next two and we maybe won't have to rely on last game."