Sunderland striker Fabio Borini has praised the "unbelievable" performance of the Black Cats in their 3-2 victory over Chelsea.
Comeback kings
Sam Allardyce's side gave themselves a huge boost in their Premier League survival hopes as they came from behind twice against Guus Hiddink's with goals from Whabi Khazri, Borini and Jermain Defoe cancelling out efforts from Diego Costa and Nemanja Matic to secure a famous win.
Sunderland now sit one point outside the relegation zone and have the opportunity to both secure their own top flight safety and relegate both Newcastle United and Norwich City with victory against Everton midweek.
Borini told the BBC that in terms of "intensity, quality, fightback" the side's performance was "unbelievable" and that they "kept believing" and showed that they "are Sunderland".
He continued saying that the support from the crowd was "unbelievable" and that the side will "need that again" against Roberto Martinez's side as the Italian believed that the support "made the difference".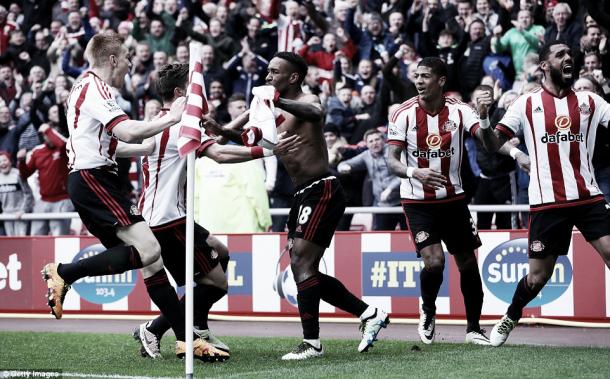 Focus on the Toffees
It is well known how important Sunderland's game in hand is especially against an Everton side who have been in indifferent form of late, but Borini insisted that the side still to focus on the task at hand.
He said that the side have to "do it this week" and "have to focus" and "don't have negative thoughts" about a possible relegation.
He continued saying that the side "only have positive thoughts" heading into Wednesday's game and that it is important to "stay in the Premier League" with the incoming TV money and that Sunderland "as a football club and city" deserve to "stay in the Premier League".
Sunderland AFC will host Everton at the Stadium of Light on Wednesday, May 11 with kick-off at 7:45pm BST.