Sunderland stopper Vito Mannone has urged the Wearside faithful to come out in full voice once more tomorrow night, as the Black Cats take on Everton looking for a win that would secure safety.
The North-East outfit need only two more points to clinch their place in the Premier League for next season, and in turn send both Norwich City and local rivals Newcastle United down to the second tier.
After the fans helped spur Sunderland on to be in that position, with their support helping the team come from behind to beat Chelsea 3-2 at the Stadium of Light in an incredible game at the weekend, Mannone is hoping they can inspire the players further tomorrow night and help them seal the deal.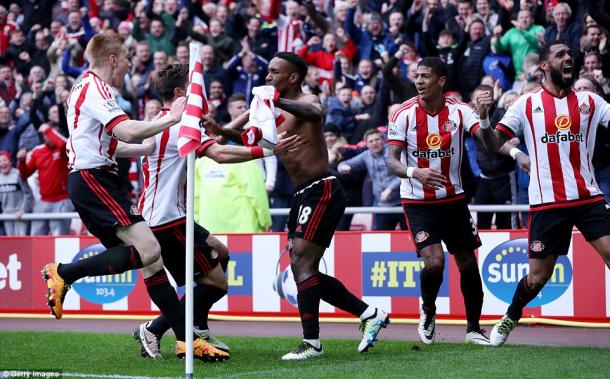 Twelfth man can help the hosts
Speaking to the club's official website, the goalkeeper spoke of how "happy" he is that the team are at home for such a big game as it can give them an advantage - something that is believed even more after the support of the fans on Saturday afternoon.
"The crowd can really push us," he said, describing this as the reason why Sunderland are "really pushing, winning tackles and fighting for every single ball."
Coming into the game having just downed last season's champions it's clear that the players have confidence in the role the 12th man can play, with Mannone saying that the atmosphere on Wearside "can scare anyone."
"It did that against Chelsea," he says, "and hopefully and it can do it again against Everton."
The Italian continued, saying that the support in the stadium "felt unbelievable" last time out, with him evening bursting into "a few sprints towards the supporters when [Sunderland scored]."
"This crowd is the loudest you can find," he continued, and he will hope that the fans prove that to the travelling Everton support tomorrow night.
For now though, the team are looking to "maintain [their] heads" and continue to think "straight," as they need to be "focused" for what is a "massive game" tomorrow.