With players like Steven Fletcher, Danny Graham and Jordi Gomez all returning to the club from their respective loan deals, have Sunderland outgrown their returning talent, or is there still room at the inn for such players?
Au revior Fletcher?
Arguably the most valuable fringe player at Sunderland, Fletcher enjoyed first team football at the beginning of the season, playing 16 games and scoring four goals. Falling out of favour under Sam Allardyce, however, saw him leave the Stadium of Light and dock the ferry to France, joining Olympique Marseille on loan.
The Scottish international found his profligacy followed him across the channel, scoring only two goals in 12 games in Ligue 1, one being incredibly scrappy, and his most recent (in the last game of the French season) being a well struck shot into the top corner.
The former Wolverhampton Wanderers hitman was signed for £12 million by then Sunderland manager Martin O'Neill as a replacement for Nicklas Bendtner.
It is widely understood that Sunderland would be happy to sell him for a shorter price though, to lift his reported £55,000-a-week wages from the budget to allow Allardyce some freedom in the summer transfer window.
Future uncertain for Rovers duo
Former Swansea City striker Danny Graham and Spaniard Jordi Gomez found themselves loaned out to Blackburn Rovers for the latter part of the Championship season, where they appear to have found their level.
Gomez scored on his debut for Rovers, earning his side a draw against now-promoted Middlesbrough. He has continued to impress throughout his loan spell and has played 18 games for the Lancashire side.
Meanwhile, Graham scored seven goals from 19 games, earning him the accolade of Blackburn's second top scorer this season, behind Middlesbrough's Jordan Rhodes, who scored 11 before leaving for the North East's newly promoted outfit.
Both Graham and Gomez see their future up in the air after Paul Lambert left the manager's post at Blackburn too, with him having shown strong interest in keeping both players at Ewood Park.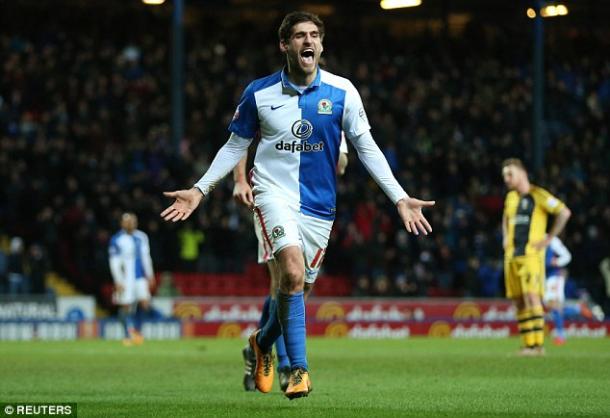 Time to rid of the deadwood
It is a widely accepted opinion on Wearside that Fletcher, Gomez, Liam Bridcutt, Graham and the remaining loanees, aren't good enough for Sunderland's first team and will likely find themselves out the revolving door at the Academy of Light sooner rather than later.
As Sunderland will be playing in the Premier League for a 10th successive season, they will be hoping that this consistency will enable them to recruit well in the summer, ensuring all interested talent are aware that if they move to Wearside they will be playing at the top level.