Martin Bain has been revealed as the new Chief Executive Officer of Sunderland AFC.
The 47-year-old, who has vast experience in the role, will take up his position on Wearside on July 1, with him to leave Israeli outfit Maccabi Tel Aviv to do so - where he currently operates in the same role.
The position has been vacant at the Stadium of Light since March, when Margaret Byrne left the club following her part in the Adam Johnson controversy.
Byrne was aware that Johnson was guilty of grooming a teenage girl but did not tell Sunderland, allowing him to continue to play for them.
The decision to do so backfired when the player pleaded guilty to child sex charges, dragging the club's name through the mud and leaving her no decision but to resign.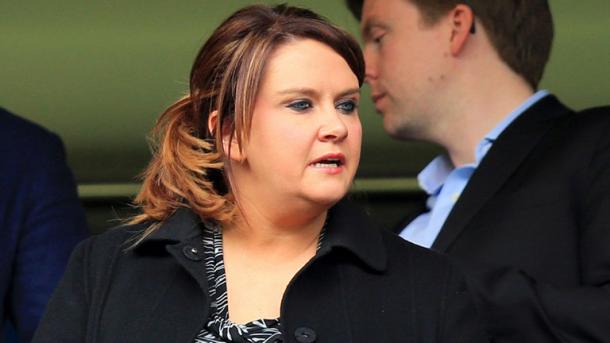 Experienced replacement
Though the search for a new CEO has taken a little longer than perhaps desired, with Sunderland having to wait two months before finding their replacement and for them to wait a further two before he takes over, it appears Ellis Short has a fantastic new addition to his club.
Bain will come to the North-East having overseen an incredibly successful spell for Maccabi Tel Aviv, with them dominating Israeli football and making the group stages of the UEFA Champions League this campaign for the first time since the 2004-05 season.
Prior to his time on the Mediterranean coastline, Bain also occupied a CEO role at Rangers in Scotland. They too enjoyed great success while he was there, winning three Scottish Premiership titles as well as making their mark in Europe with several prolonged campaigns.
The 47-year-old has also taken up significant roles on the boards of the top tiers in Israel and Scotland, adding to his experience in the game.
Short picked out the impressive CV as one of the reasons why he believes Bain can take Sunderland "forward," especially with his "impressive track record of building winning teams on and off the pitch," he told the club's official website.
The chairman is confident that his new employee can "transform [the club's] financial performances" into a "stable and secure model" too, an aspect Sunderland "acknowledge must improve significantly."
Short concluded by saying that Bain will receive "the full support of everyone at Sunderland AFC" as he strives to make the club one that "fans can be proud of" on and off the pitch.
An honour and a privilege, says Bain
Speaking ahead of his move to Wearside, Bain himself expressed his sheer delight at being given the job at the Stadium of Light.
"It is a great honour and a privilege to become CEO at a club with Sunderland's rich history and heritage," he said.
Bain called himself "fortunate" to have worked at Maccabi Tel Aviv and Rangers, "two clubs with passionate supporter bases" who have enjoyed "great success" while he's been there, and says he is "excited" about the prospect of making the same happen at Sunderland.
He continued, describing the Black Cats' fans as "some of the most loyal and passionate in football," something he believes was evident by their support towards the end of the season that helped the club stay up.
"Such tremendous support deserves a successful club and that is what we will aim to give them."
As he prepares to swap Tel Aviv for Sunderland then, Bain concluded by promising to "do everything possible to help the club realise its potential," something fans will be more than happy to hear after years of fighting the drop.