Sunderland manager Sam Allardyce is ready to offer cash plus a player in order to land central defender Aden Flint from Bristol City, according to the Bristol Post.
In addition to a cash fee, Allardyce is believed to be ready to offer Welsh international full back Adam Matthews as part of a deal to lure Flint to Wearside, in order to hold off competition from Everton and West Bromwich Albion who are also keen on the 26-year-old central defender.
Matthews spent the end of the season on loan at Ashton Gate and impressed as the Robins staved off a relegation fight, finishing 18th in the Championship. City manager Lee Johnson has since been quoted as saying he would like the Welshman back at the club.
What can Flint bring to Sunderland?
It's easy to see why Allardyce is touting Flint to be part of his depth at the central defence position. Sunderland really need younger players back in defence, as they currently still have John O'Shea, Wes Brown and Younes Kaboul on their books who are comfortably over 30. Alongside January signing Lamine Kone, Flint would add a nice, new dynamic to the Black Cats back four.
Obviously this transfer will have it's criticisms, with Flint having never played in the top flight. In fact, he only has the one season under his belt in the Championship having won promotion with the Robins from League One last year.
He is a versatile option however, who could step forward and play in a holding midfield role. Flint's also no stranger to scoring goals, even as a defender, with over 70 in his senior career.
Matthews to end his nightmare move?
If a cash plus Matthews deal could be agreed for Flint, you'd think the happiest man in such a deal would be the former Celtic right back, as he could end his disaster spell with Sunderland.
After being signed for £2 million by Dick Advocaat last summer, things just haven't worked out, with him making just one appearance for the Wearsiders.
However, to be fair to the former Cardiff City man, a serious injury early in the season didn't help his chances to be a Premier League player nor did the October arrival of Allardyce, a manager who hadn't signed him and clearly didn't see him in his plans of the team he wanted Sunderland to be.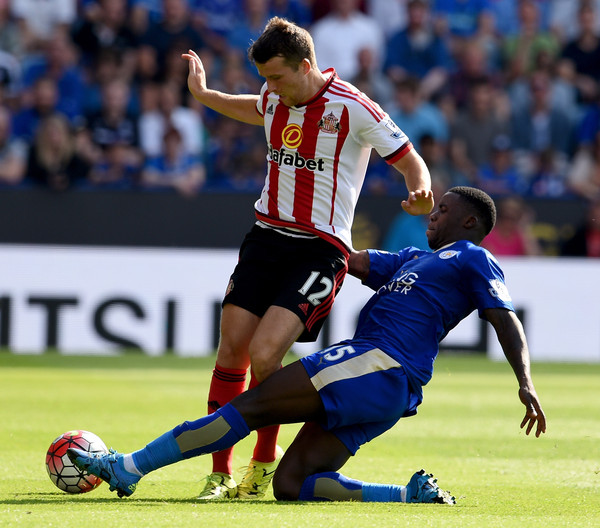 Potential difficulties
Although this deal could well be likely and could suit both club's and players involved, it also has it's roadblocks like any transfer in the modern game.
One is the fact that Flint is such an important part of Johnson's team and it would be incredibly difficult to replace him, while also justifying his sale to the Robins' fans.
Also as much a fan of Matthews as Johnson is, he has been cleverly keeping his options open in regard to finding another suitable right back who he could get on the cheap. This would stop them having to sell - or be forced into selling - Flint, who could continue to be the spine for his team.
Either way the summer is set to be an interesting one for everyone involved.