A study by the Telegraph revealed that one in four footballers suffer from depression. Numerous ex-pros have spoken about the mental illness effecting them following their decision to retire from the game.
Sunderland legend, and former striker, manager and chairman Niall Quinn has opened up about his struggle with depression, with the Irishman even launching a charity to help athletes in their time of need.
Quinn had a brilliant footballing career and was adored at Sunderland but following his exit from the game, he found himself in a dark place finding it "tough getting out of bed," he revealed to the Sunderland Echo.
Going from playing in front of thousands, getting that rush of adrenaline come 3 o'clock on a Saturday and that joyous feeling when the ball hits the back of the net, was there no more for Quinn.
After hanging up his boots though, the striker went on to become chairman of Sunderland and had credited his involvement at the hierarchy of the club for helping to turn his life back around.
Quinn thankful for Sunderland role
The former Irish international said, "You end up in a spiral to a pit that's very tough to get out of."
Quinn, who also enjoyed spells at Arsenal and Manchester City, compared the illness to "a death within your life".
It may be hard to believe that the glitz and glam of modern football can lead to such a dark and lonely place, but unfortunately it's a stark reality.
Quinn himself conceded that, due to the enormous wages present in football today, sympathy may be hard to come by, but argues that the statistics speak for themselves.
To name just three, George Best, Paul Gascgoine and Kenny Sansom have all experienced problems with alcohol, depression and anxiety.
"Almost half of ex-professional footballers from the Premier League visit bankruptcy and 33 per cent end up divorced within three years of retirement," continued Quinn.
He noted that so many ex-players "become pale shadows of them former selves".
And that is why Quinn set up the new initiative 'Catch a Falling Star', with the aim to educate athletes in their psychological well-being to prepare them for retirement, which they are often unprepared for.
A group of experts will provide a voice that a player will listen to and hopefully learn from. The experts will include financial advisers, life-coaches, counsellors, medical experts and, crucially, players' wives.
Quinn highlighted that: "Sports stars don't want to tackle retirement issues early. The fact of the matter is they should have prepared far better and far earlier for the end of their career.
"Our group wants to be that provision."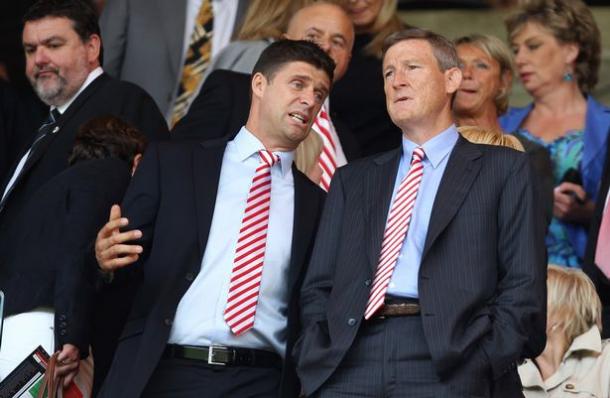 Creating such a group does not come cheap, and there will be a cost to a player, but Quinn has compared the initiative to private health care costs.
The 49-year-old was brutally honest about his rough journey: "I had a tough first three years. The first year was a real bad year after I quit. I had not prepared properly."
He described it as "dark", admitting that "he did not to see anyone" and did not want anyone to make eye contact with him.
"It was tough getting out of bed sometimes. Everything suffered. The relationship with my family and friends."
Quinn admits his big break was when he became involved in purchasing another of his former clubs, Sunderland, in 2006.
"I got my mojo back, I got the drive back and now I love meaningful diverse challenges," Quinn said.
Though he recognised that some are not as fortunate, he is hoping he can change that and go some way to helping them avoid the pitfalls that may lie in wait.